U-Pick Pumpkins at Von Thun's
We are no longer picking apples at either of our locations. We are completely picked out of ripe apples. Please do not come to the farm for apples.
Our pumpkin patch is open daily from 10 – 5 pm, providing there are ripe pumpkins to pick.
Please note: No matter what the season or what the crop, crop availability may change within days or even hours. Due to the weather or the number of customers who visit to pick, availability can go from being lots of berries in the field with excellent picking to minimal berries to left to harvest. We suggest that you always call for current availability before heading out to the farm. 
Picking Hours
Weekdays: 10am – 5pm
Weekends: 9am – 5pm
Visit us all season long to Pick-Your-Own. As one crop ends, it's not long until another begins. Don't miss our annual Fall Festival Weekends and our Strawberry Festival (CANCELLED FOR 2020).
Follow us on Facebook for crop updates!
Everyone 3 and over will need to purchase a picking pass ($3) and an apple bag (see box above for apple bag sizes and how many people can share each size). There will be no checkout to reduce contact – you pick as much as you can fit into the bag and you're good to go!
Everyone over the age of 2 who is medically able is required to wear a mask while at the farm unless eating or taking photos.
Only pick what we are currently offering for u-pick. Don't wander around the farm.
No children in the picking fields without an adult.
All bags, containers, baby strollers, etc. are subject to search by our staff.
Be careful when walking in our fields, footing may be uneven. NO running.
For food safety reasons, please, NO dogs unless they're a documented service dog.
We are a working farm – please be aware of and keep away from trucks, tractors & all farm machinery, whether parked or in use.
VonThun Farms reserves the right to remove guests from our fields at any time.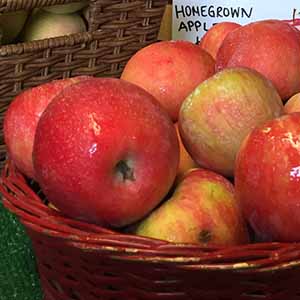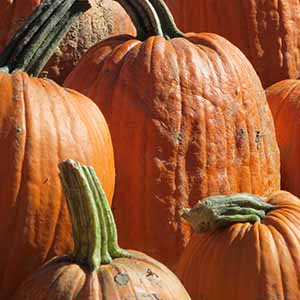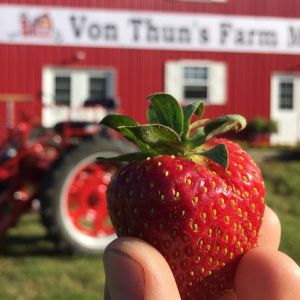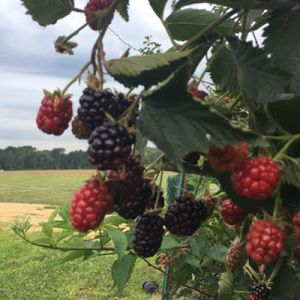 Crop Availability
The availability of our fruit depends on the weather and the seasons listed below are approximate. Warm days and/or nights ripen the fruit. Cool days and/or nights delay ripening. Always call for current crop availability before heading out to the farm.
Strawberries: late May thru late June
Raspberries: late June into September
Blackberries: mid July into September
Peaches: mid-July thru August
Black Raspberries: July thru August
Pumpkins: mid-September thru October
Apples: mid-September thru October