Corn Maze at Von Thun's
You'll be lost, laughing, and loving it!
Every year we put our heads together to come up with a fun theme for our corn mazes! Bring your friends and break into groups for an a-maze-ing challenge of who can get from entrance to exit the quickest. For most folks, it's a 35-45 minute walk. Admission to the maze is included with your Fall Festival Weekend admission.
You can also visit our corn maze on weekdays during October from 1 – 5 pm. Just stop by the Farm Market to purchase your tickets!
Be sure to visit our Moonlight Maze too (available at South Brunswick only)!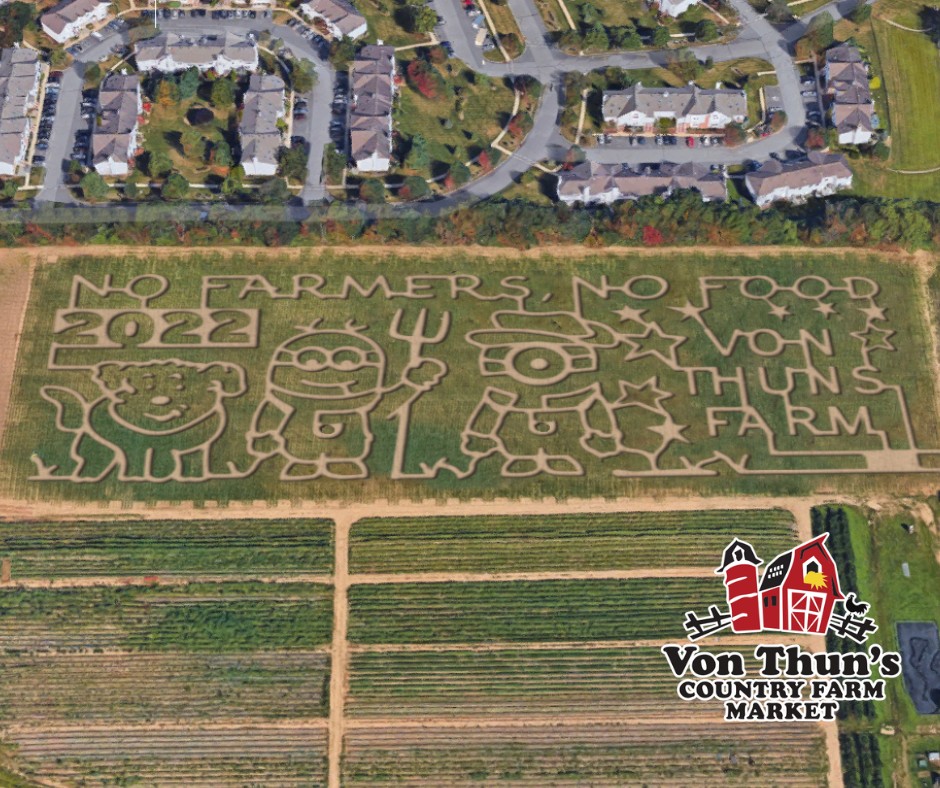 2022 Maze Theme – No Farmers, No Food Minion Maze
Kevin, Stuart, and Bob are back for another fall season at the farm! Our 2022 maze features an important message – "No Farmers, No Food!" It's been a rough two years for farmers as input prices have continued to rise. This maze is to remind folks about the importance of agriculture and to thank all of our loyal customers for supporting local agriculture over these last few years.
Spookley in the Maze
Join Spookley the Square Pumpkin and learn about his wonderful anti-bullying message in Phase One of our corn maze. Read along to the storybook that's posted along the pathways. It's a wonderful story that tells of Spookley and how he overcame being different, teased, made fun of … and bullied.
Maze Activities
It's not just a cornfield. It's a-MAZEing fun! Passports help guide you, Cornundrums keep you on the correct path, Simon Says keeps you laughing, and Farm Scene Investigation is fun for the whole family to determine who kidnapped Farmer Joe! Be sure to visit our Moonlight Maze too (available in South Brunswick only)!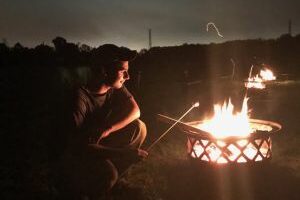 Our Moonlight Maze, currently only available at our South Brunswick location, is a great way to see the farm in another light – by flashlight that is! Take a nighttime hayride, tackle the corn maze in the dark, and hang by a campfire roasting smores. It's also an excellent group activity for scout troops, employee appreciation events, and family get-togethers!