Von Thun's CSA Crop Share Program
Jersey Fresh & homegrown! VonThun's CSA Crop Share Program provides its members with weekly baskets of high quality, fresh picked, homegrown produce – grown right here at the farm, by our very own farmers! Beef, fruit, and egg shares are also available. Our South Brunswick (Middlesex County) based CSA program runs for 20 weeks. Our Washington (Warren County) based CSA program runs for 14 weeks. Not sure CSA is for you? Read our 13 Reasons to Join a CSA blog post!
What is CSA?
Community Supported Agriculture (also known as a CSA, farm share or crop share) is a relationship that directly connects consumers with local farmers. In return for an advanced annual payment, which helps us prepare for the upcoming year's production and harvest, CSA members receive a weekly share of homegrown produce and other goods during the growing season.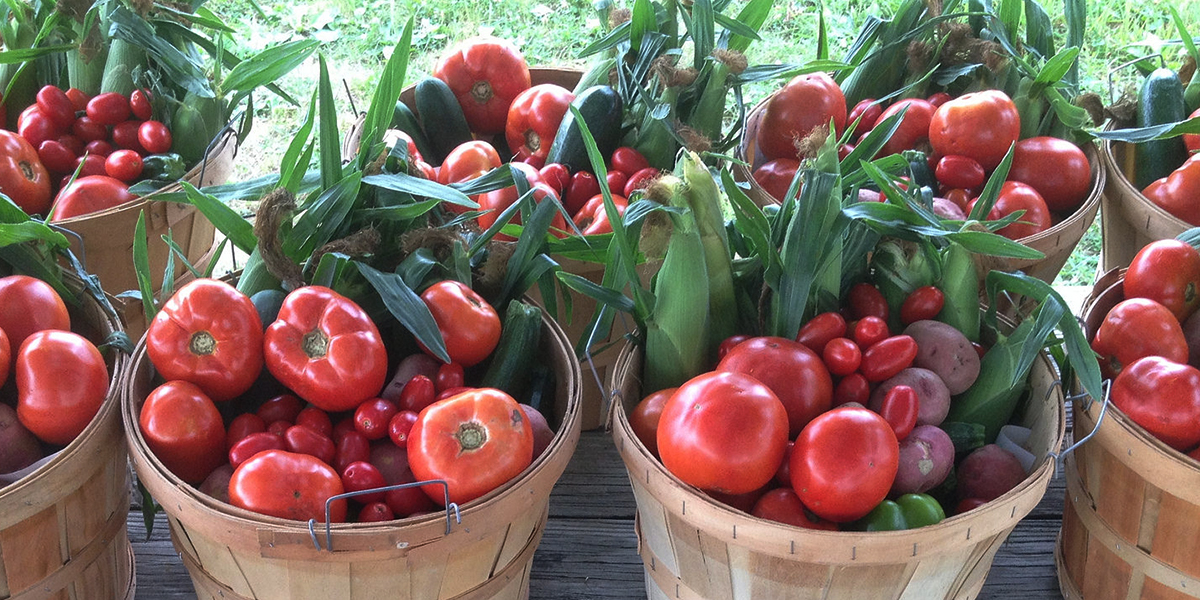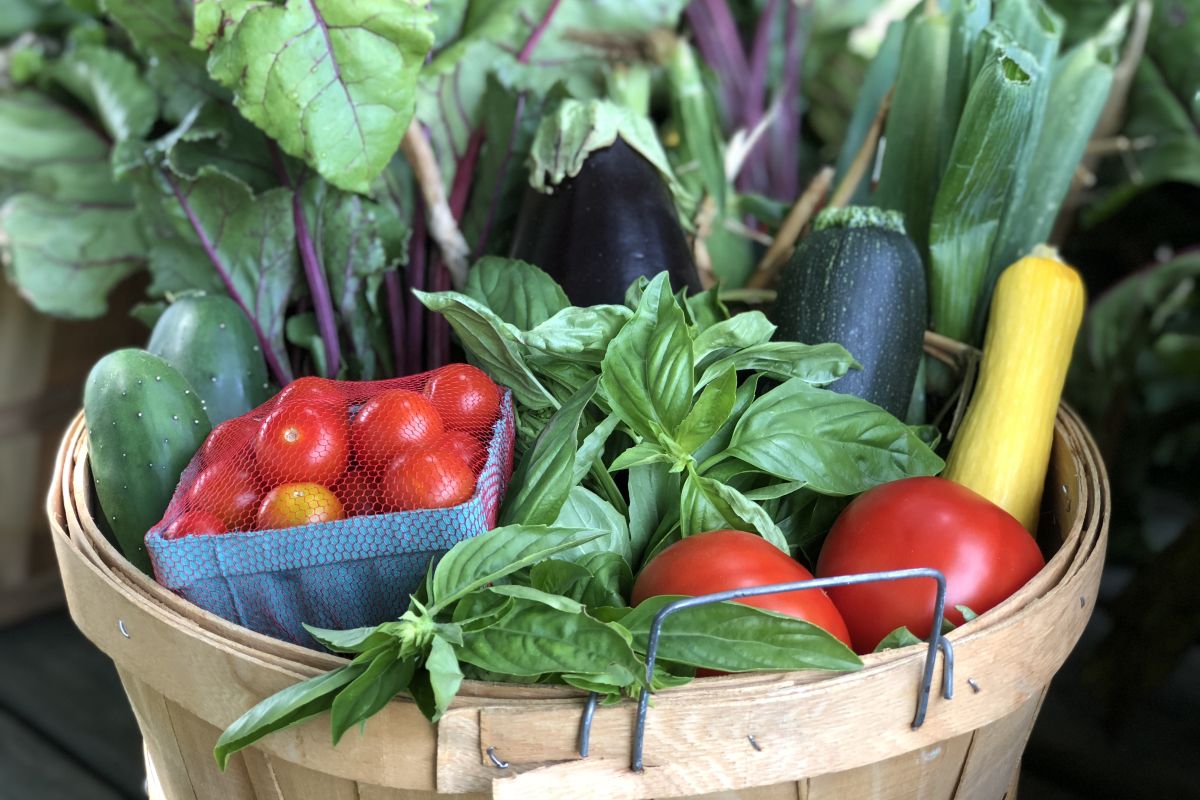 How Does It Work?
As a CSA member you'll receive a pre-packed basket of fresh picked produce each week throughout the season. Crops include what is ripe and ready for harvest that week … lots of farm favorites, some not so common! The program typically begins in early June. Compare our CSA share sizes!
Anticipated CSA Crops: Sweet corn, kale, cucumbers, pickles, lettuce, broccoli, cabbage, cauliflower, eggplant, zucchini & assorted squashes, potatoes, beans, collards, assorted varieties of peppers & tomatoes, onions, cantaloupe, watermelon, strawberries, peas, apples, beets, radishes, herbs, turnips, mustard greens, kohlrabi, carrots, & swiss chard.
CSA members enjoy perks like unlimited access to our picking fields (fruit not included) and 10% savings in our farm market every time you shop with your VTF bag!
CSA Pick Up Locations* …
Pick up at the farm or at one of our convenient host sites:
East Brunswick – At a private residence on Channing Rd, just minutes from EBHS
East Brunswick @ CareOne – At the new CareOne building on Cranbury Rd across from the fairgrounds
Edison – At a private residence on Sterling Court, near Plainfield Ave
Helmetta – At Borough Hall on Main St
Highland Park – At a private residence on Donaldson St, minutes from the park
Metuchen – At a private residence on Norris Ave, across from the HS
Milltown – At a private residence on Booream Ave, minutes from Bronson's on Main St
Phillipsburg – At a private residence on Hillcrest Blvd.
Spotswood – At Pixie PreSchool on Main St
*There is a nominal weekly delivery charge for all shares delivered to host sites.
2023 CSA Pricing
Pay in full at sign up or use our payment plan … 1/3 at sign up, 1/3 each of the next two months. To be paid in full by June 1.
Full Share: $675 ($48.20 per week x 14 weeks)
Half Share: $485 ($34.65 per week x 14 weeks)
Personal Share: $365 ($26.10 per week x 14 weeks)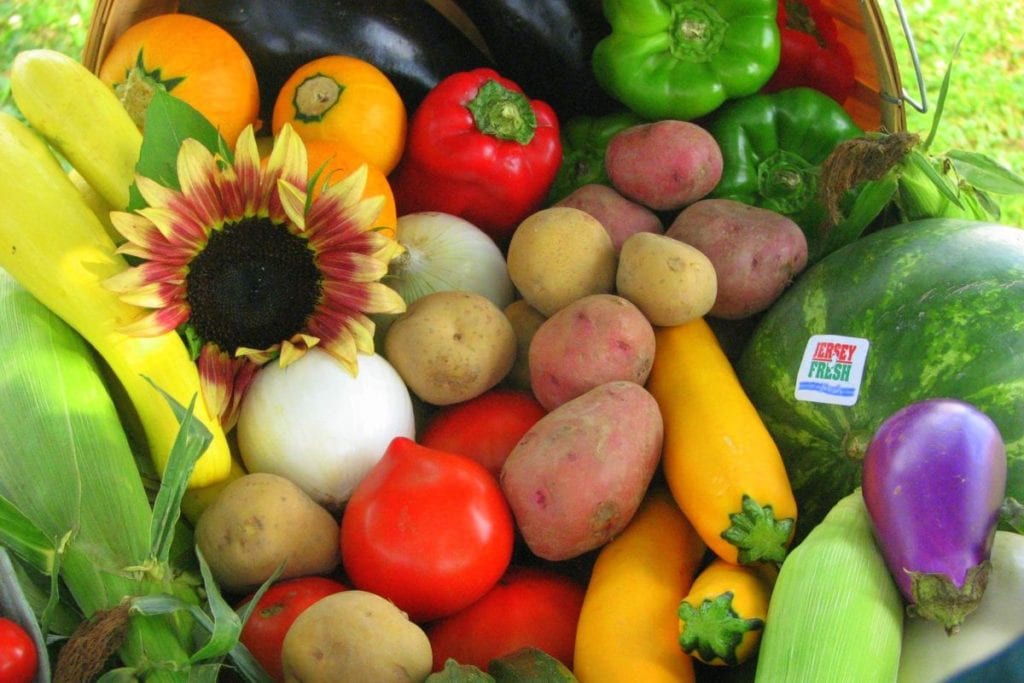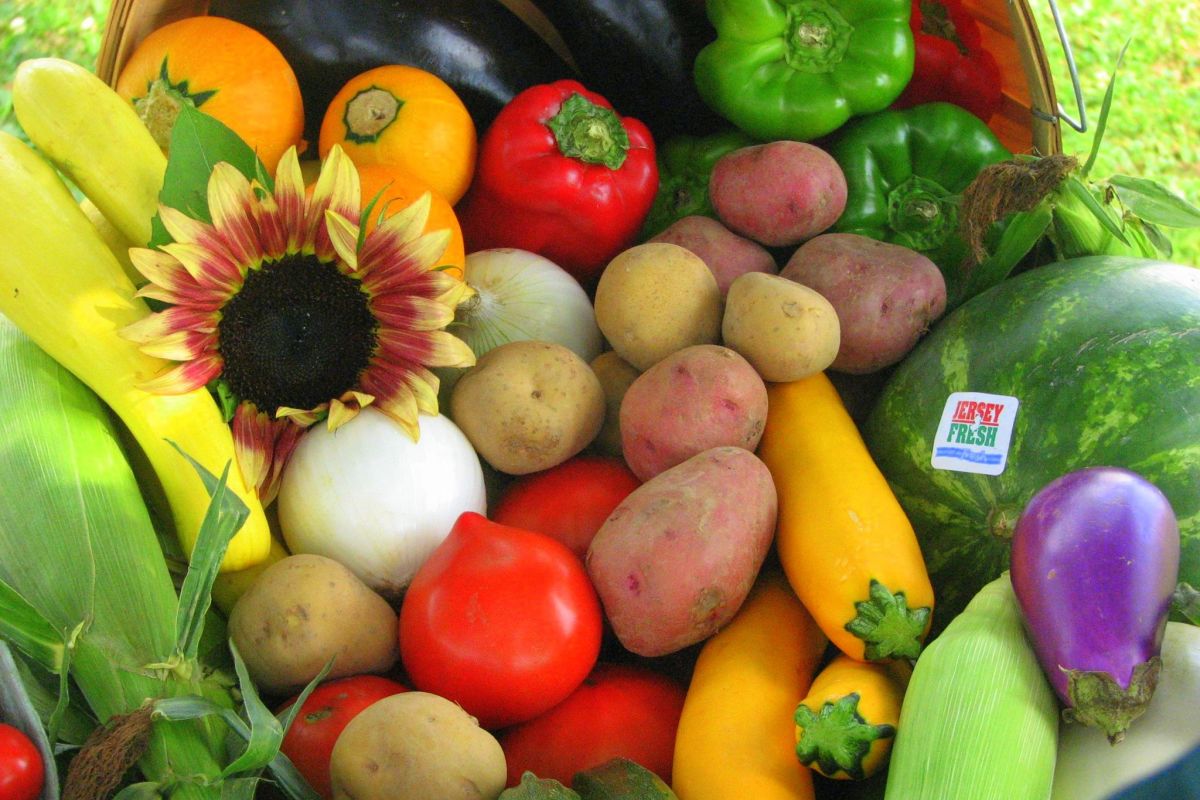 Choosing Your Share Size
Full Share: Our largest share size! This share is our best value and contains the most variety.  The full share was designed for veggie loving families, those that cook and eat in repeatedly throughout the week, and/or for folks that want to freeze some of the seasons bounty for winter use. It's the perfect size to share with another family. Includes lots of farm favorites as well as some fun new ones!

Half Share: Our most popular share size! This share is a great value as it's designed for veggie loving families of 2-4. Perfect for those that cook 3-4 days per week. It's also large enough to share with another family if you're just looking to add some Jersey Fresh produce to your meal planning each week. The half share includes a great mix of common produce as well as some not so common ones!

Personal Share: Our smallest size veggie share designed for individuals or couples that only cook and eat-in a few times a week. Although the personal share includes mostly staples, it does include some less common crops too!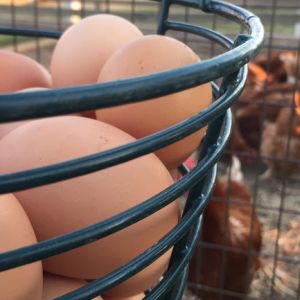 Farm Fresh Eggs
$70 ($5 per week x 14 weeks) 
With this add – on share, members receive a dozen farm fresh brown eggs each week throughout the program.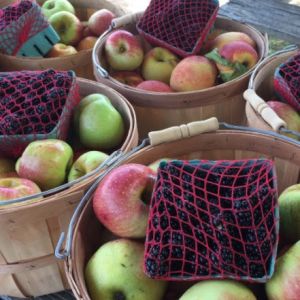 Jersey Fresh Fruit
$144 ($24 per week x 6 weeks)
Receive fresh local fruit for 6 weeks with this share! The weeks will vary depending on fruit availability.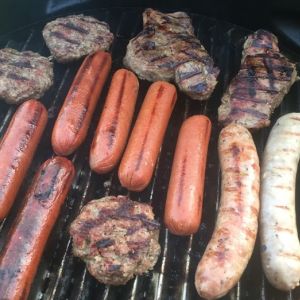 Grassfed Angus Beef
Prices vary by size
Small* (5 lbs), medium* (10 lbs) or large* (20 lbs) share of our all natural  homegrown beef once a month for 4 months. *Approx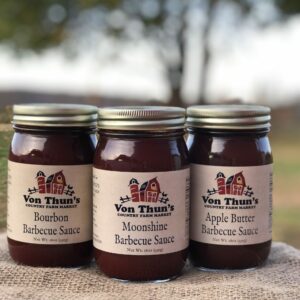 Jars & Jams Share
$98 ($7 per week x 14 weeks)
This new share add-on includes one of our most popular jams, jellies, fruit spreads, barbecue sauces, salsas, etc, each week!