Join our Farm Family – Work With Us!
We have seasonal and year-round employment opportunities available for both fieldwork and customer service. Minimum age to work at the farm is 15. Candidates do not need farm experience but they do need a positive attitude and a willingness to learn. Our South Brunswick location opens on May 1st for our Greenhouses and is open through Halloween. Our Washington location opens mid-May and is open through Halloween.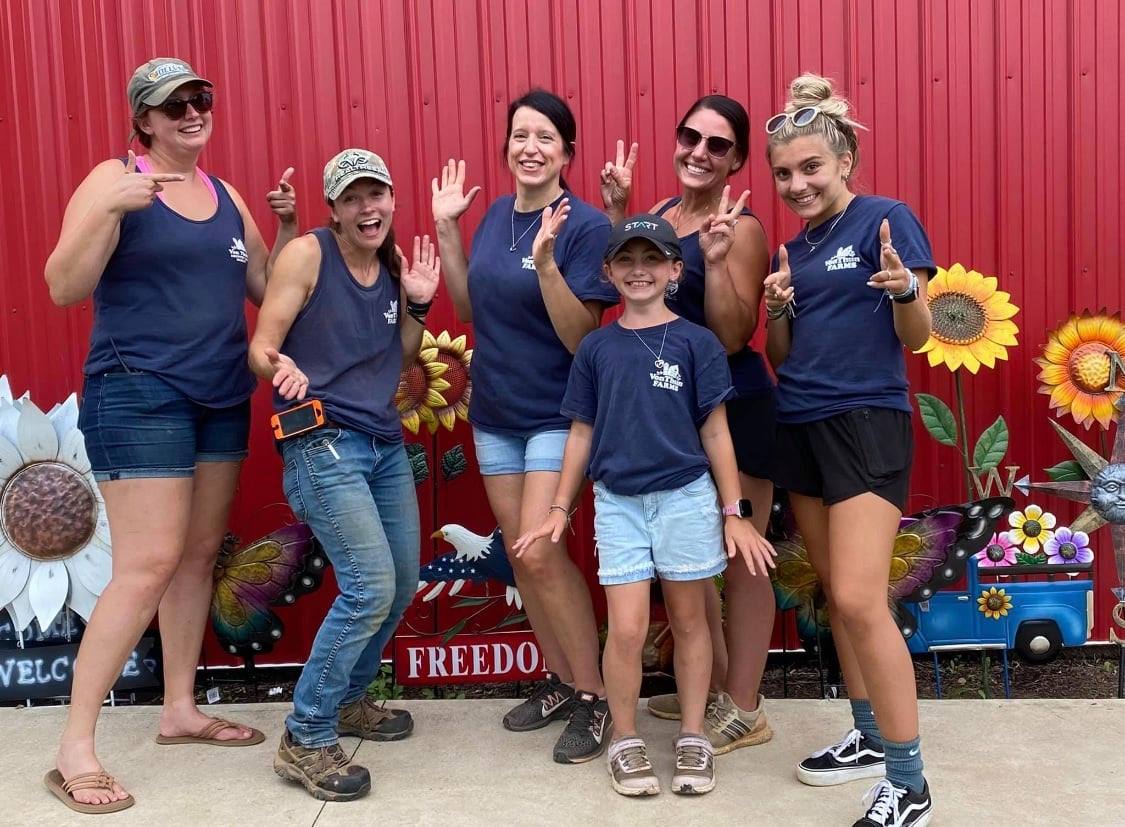 Summer Staff (Seasonal) 
Summer is a different kind of busy for us at the farm. We're super busy at our South Brunswick location with Tailgate Markets (Friday – Sunday), u-pick strawberries, blueberries, and blackberries, and our farm market. Our Washington farm is home to the New Jersey Sunflower Trail which is open daily July – Labor Day in addition to u-pick, our farm market, and special events. Available positions include:
Farm Market Cashier
Farm Market Restocker
Tailgate Market Attendant (South Brunswick ONLY)
Sunflower Trail Attendant (Washington ONLY)
Parker
& More!
Farm Production Staff (Year-Round) 
We're looking for candidates with an interest in agriculture and a passion for learning. These are hands-on positions and only candidates with a strong work ethic should apply. Most weeks during the season (April – November) have more than 40 hours a week available. The offseason (December – March) is a quieter time with a 30-40 hour workweek.
Job responsibilities for the Farm Production Staff include:
Oversight of the production process including, but not limited to, seeding, transplanting, weeding, harvesting and delivering (50%)
Operation of machinery including tractors, tilling equipment, transplanter, cultivator, mowers, weed whackers* (25%)
Preparation for spring and fall special event weekends (15%)
Assistance with education school tours and retail operations, as needed (10%)
*An ideal candidate for this position will have prior experience working on a farm and/or working with machinery. However, any candidates who are eager to learn and who understand the large learning curve involved with agriculture are also welcome to apply.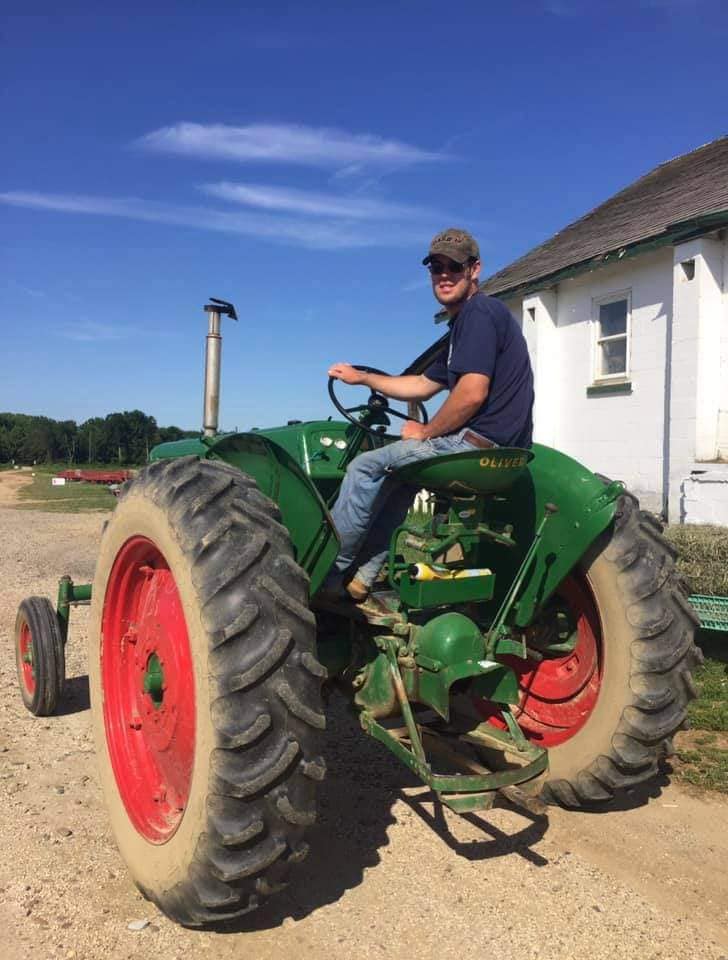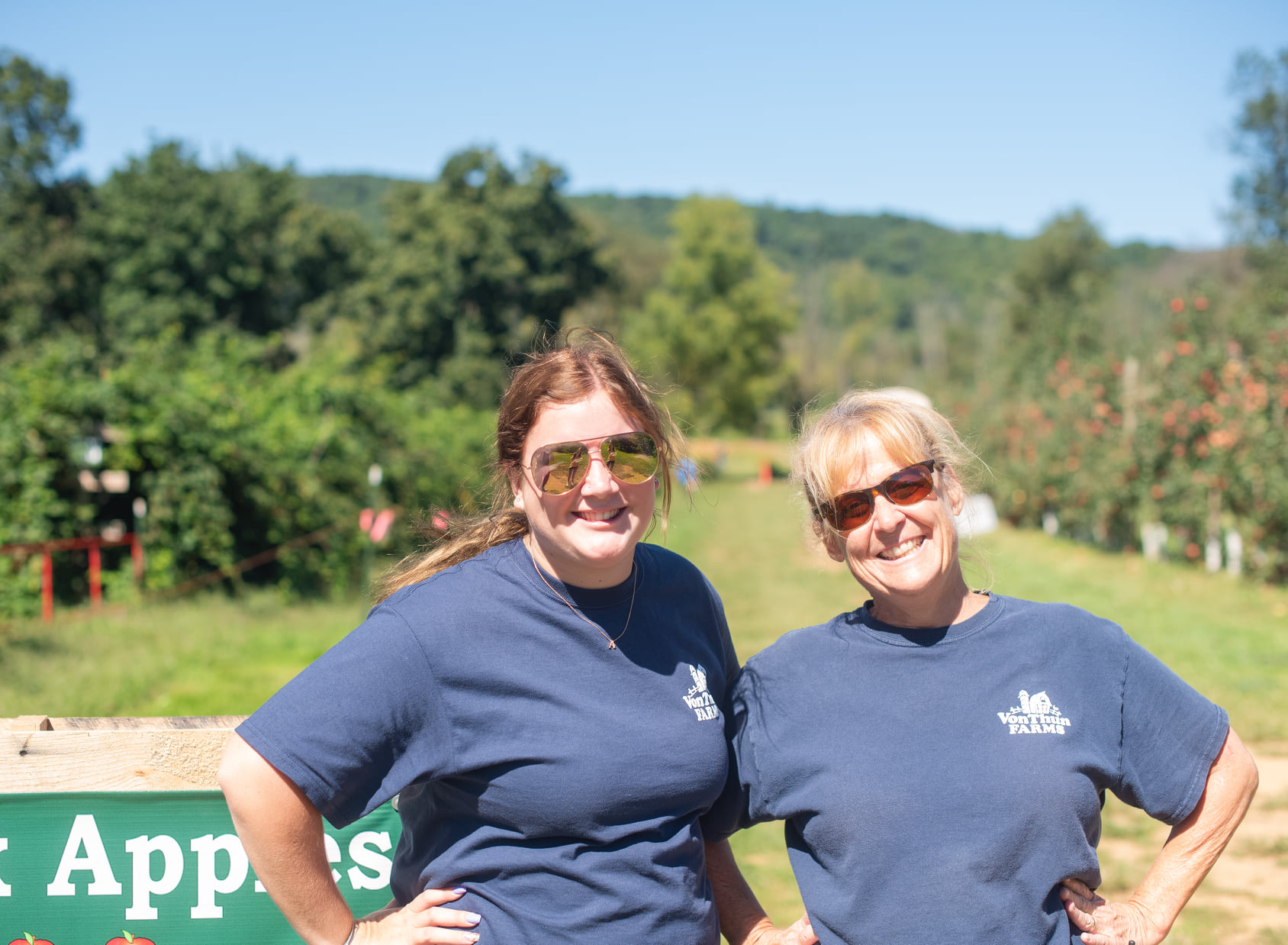 Fall Festival Weekend Staff (Seasonal) 
Our Fall Festival weekends are busy but fun! We're open mid-September through Halloween weekend for our corn maze, hayrides, apple picking, activity area, and much more. All of the positions we have are customer-facing and candidates must be honest, responsible, and friendly. Availability on Saturdays AND Sundays are a MUST! Available positions include:
Activity Attendant
Snack Shack Attendant
Farm Market Cashier
Farm Market Restocker
Parker
Apple Orchard Attendant
Admissions Attendant
& More!