Spring & Summer Parties
Party with us at the farm this summer … VonThun Farms, located in scenic Warren County, is a fun, unique venue to celebrate your special day! All of our summer party packages include enjoying our activity area and meeting our farm animals and either picking berries or wandering the New Jersey Sunflower Trail, depending on the season.
Available Dates
Saturdays & Sundays, June – Labor Day
Party Times
11am – 1pm
12pm – 2pm
2pm – 4pm
3pm – 5pm
PLEASE NOTE: Both children & adults are counted in guest list totals.
Party Pricing
$400 (plus tax) which includes our Party Zone area for 2 hours and activity area admission for 20 guests (adults & children) & the birthday child. Additional guests are $13.99 plus tax.
A 3% convenience fee will be applied to all final credit card party payments.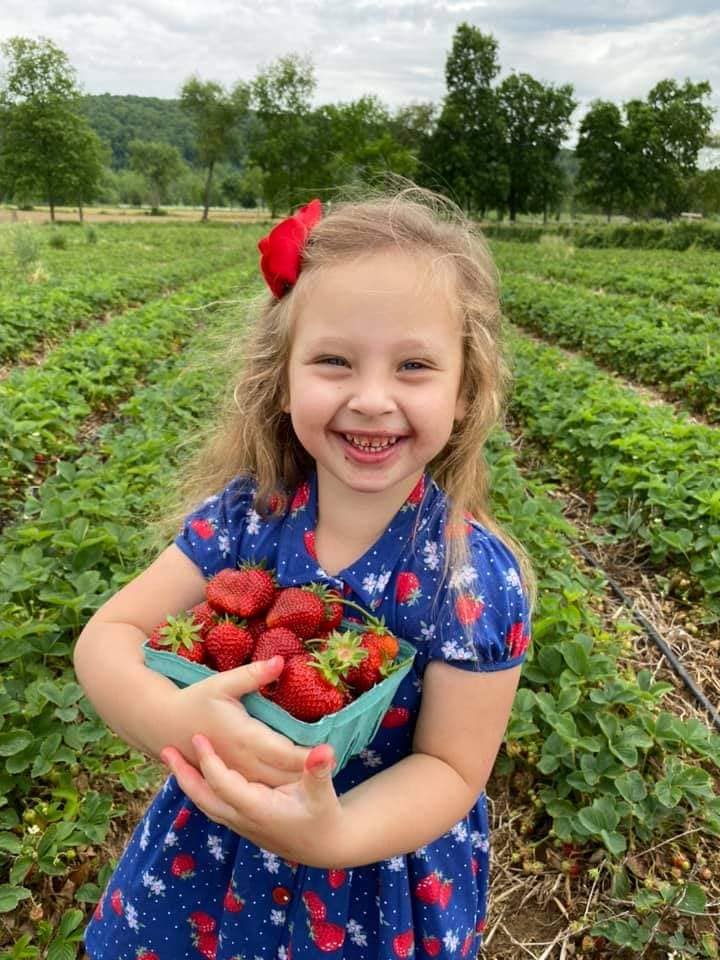 Party packages include:
Use of our party area for 2 hours.
One picnic bench per 8-10 guests, 1 table for food, 1 table for gifts.
Wristbands for 20 guests + the birthday child. Additional guests require additional payment.
Unlimited use of our Activity Area.
Admission to the Sunflower Trail (mid-July thru Labor Day)   –OR–   your whole group picking a container of berries that are in season: strawberries (1 lb./June), raspberries (.75 lb./July & Aug.), or blackberries (.75 lb./July & Aug.)
Wristbands allow unlimited access to our general admission activities & attractions including:
Unlimited hayrides, Giant Checkers, Rubber Duck Races, Pedal Karts, Straw Jump, Horseshoes, John Deere Trike Course, Barnyard Bouncers, Junior Pedal Karts, Straw Maze, Pumpkin Bowling, Corn Hole, Barnyard Basketball, Connect Four, Giant TicTacToe, Photo Ops, Bee Barn, Sand Diggers, Lil' Rocking Horses, Barnyard Access, Roller Bowler, and Wall Ball
More Information …
Party Cancellations:
Only party cancellations due to rain (where all farm activities are CLOSED for the day) will have their deposit refunded.
To Make A Party Reservation:
Party reservations will be secured upon receipt of a Party Reservation Form and $50 nonrefundable deposit.