Educational Equine Programs
PonyPals …
Horses … what little girl (and boy!) doesn't love horses! Want to learn more about horses? Their care and handling? Von Thun's Equestrian in Washington Twp. (Warren County) offers a fun, educational equine program for kids age 6 and up.
The PonyPals Program was designed for horse lovers as a basic introductory horsemanship program. PonyPals follows the same principals of 4-H and Pony Club, but at a more informal level, focusing on beginner knowledge, care and handling of both horses and ponies. PonyPals is a "club" for horse lovers and young equestrians that develops leadership, confidence, and responsibility with a hands-on approach. PonyPals is a year-round program for young horse lovers. You don't need to own a horse, or pony, to join!  
PonyPals is not all about ponies as the name suggests. PonyPals is a fun group for young horse lovers, allowing them to make friends while learning alongside others with a common interest.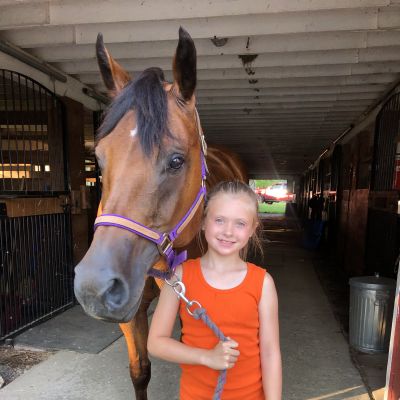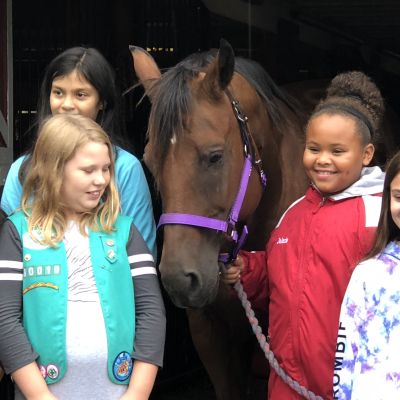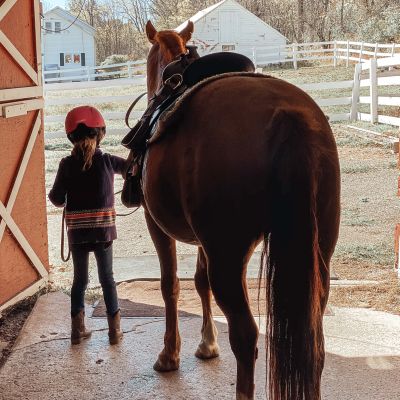 Dues:
Total yearly dues – $125.
Membership:
Senior members, having 2+ years horse or PonyPals membership experience meet the first Thursday of each month.  Junior & new members having 1 year or less experience meet the second Thursday of each month. Meetings are held year round, 6-7pm.
Winter meetings are usually held in the farmhouse.  When the weather allows, we meet in the barn and strive to have our meetings include hands on activities focused on horse care, horse management, and fun.
PonyPals does not formally include horseback riding or riding lessons. Horseback riding, lessons, and weekly barn time are separate activities available at the farm at an additional cost. The program was designed this way to keep membership costs reasonable for all, while offering additional riding activities for those who desire them.
To join:
Interested? Email us and let us know that you'll be joining us for a meeting … Cindy@VonThunFarms.com
You can decide after your first meeting if you'd like to join and become more involved. To join, it's as simple as filling out the 2023 PonyPals Membership Application and paying your dues! Meetings are held at the farm, 35 Kayharts Lane in Washington, right across the street from Meadow Breeze Park. New members should also complete and submit our Hold Harmless Waiver and Photo Release Form when joining, which are needed to take part in any/all of our equine activities.
Equine Scout Programs …
Our Equine Scout Program introduces scouts to horses, horse care, handling, and riding through short, hands on lessons.
In the barn they will meet the horses, learn  how to safely feed horse treats, learn safety when working around a horse, and learn how to groom a horse getting it ready to ride. Outside in the arena they will  learn how to safely lead and handle a horse. They also get a short ride, being led by one of our instructors.
Our program gives scouts a condensed, basic introduction to horses, while promoting horse safety on every level. The program is approximately 1.5 hours long, and meets the requirements needed for Girl Scouts to receive their Horseback Riding badge. Each scout receives a participation certificate.
There is an 8 participant minimum. Cost is $45 per child. Siblings age 6 & over are welcome. Contact us to set up a Troop visit!