If you are looking for a super fun, educational field trip, look no further!  We are now booking fall 2023 field trips.  Our fall tours are booked on a first come, first served basis and the most popular dates and times fill early. Make your online tour reservation today!
Fall Field Trips
Schedule: Mid-September through mid November | Tuesday – Thursday | Reservations Required
When students arrive at the farm for a Fall Field Trip, they are divided into groups by class. Each group rotates between these farm learning activities:
 Hayride
Tour the farm to see and learn about our fall crops.
 Meet the Farmers
Learn about how and where our food grows.
 Peter Pumpkin
Meet Peter & learn how pumpkins grow.
 Observational Bee Hive
Learn about bees, honey, and how they help our food grow.
 Barnyard Farm Animals
Get personal and learn all about them!
 Pumpkins
Pick a sugar pumpkin to take home.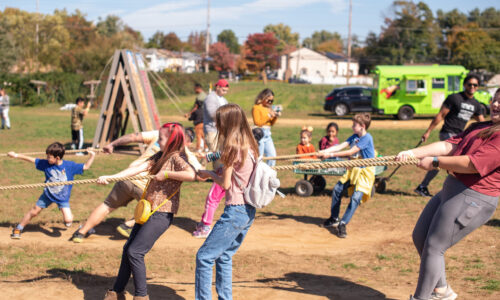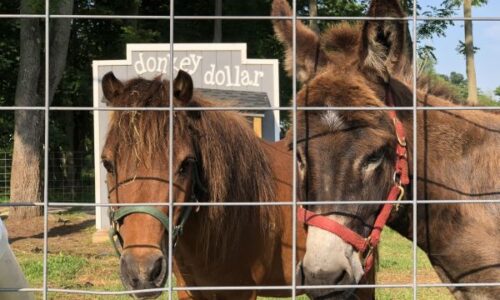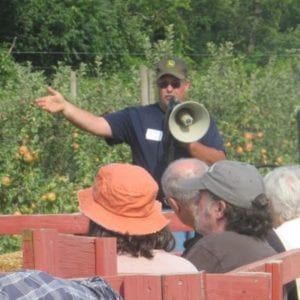 Traditional Fall Farm Tour
The Traditional Tour is the foundation of all our fall tours. Tractor drawn hayrides tour around the 90-acre working farm, with educational talks about our crops. Friendly farm animals are popular with students and provide a special learning experience for all. The highlight of our fall tour is a visit to the pumpkin patch, where students pick a sugar pumpkin to take home.  Fall tours last about 1 hour. Visitors receive a farm magnet and coloring book. Choose your tour and add a fun, educational package below to extend the length of your trip!
Fee: $11 per student & chaperone (one teacher free per 10 students)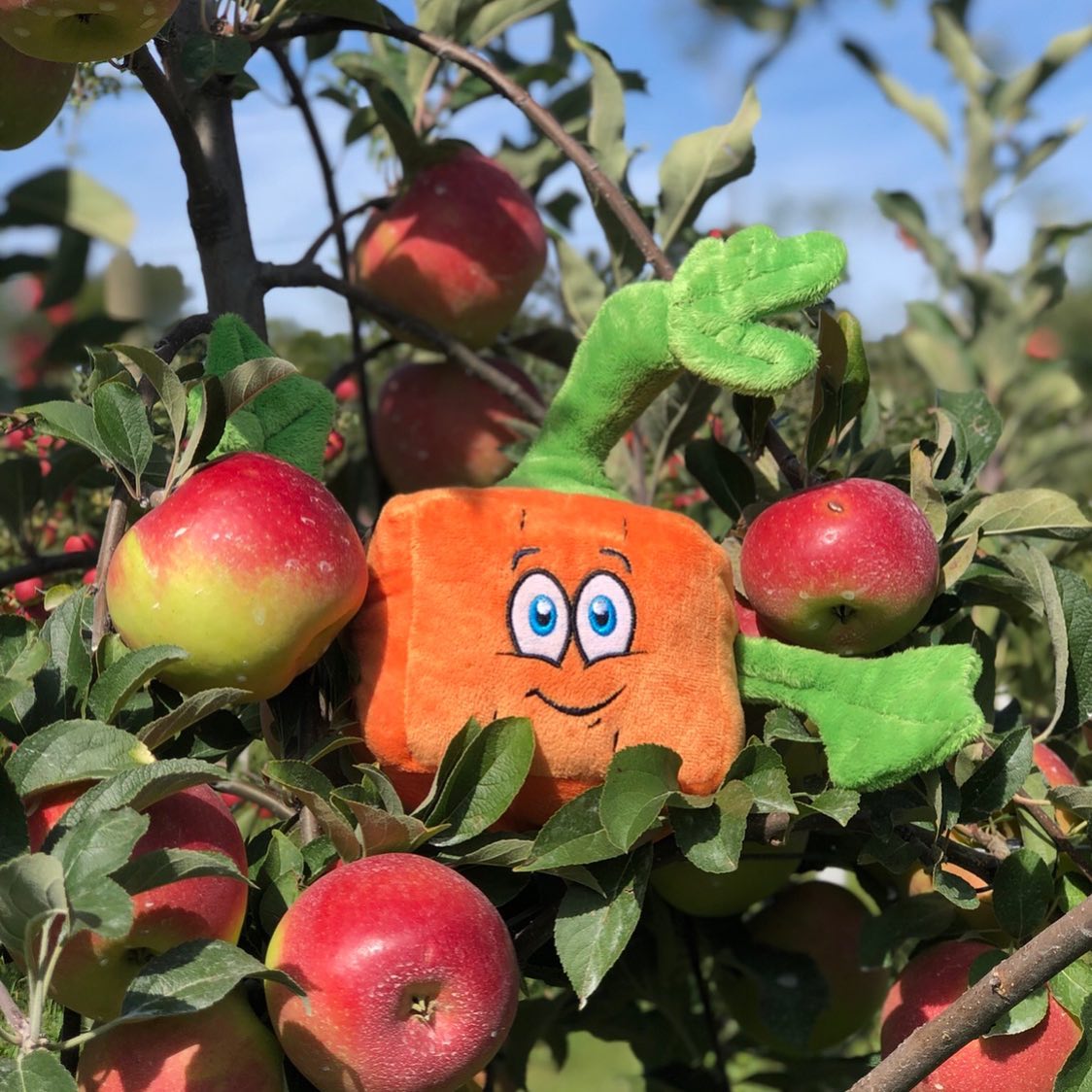 Spookley Farm Tour
We've added Spookley and his anti-bullying message to your basic school tour! With a full-color rendition of the book The Legend of Spookley the Square Pumpkin added to Phase I of our corn maze, teachers and students alike will enjoy the maze and reading Spookley's story along the way. With lots to talk about when you return to the classroom, Spookley even has his own online lesson plans and bullying awareness toolkit. (Approximate tour time: 1 hour 20 minutes)
Fee: $13 per student & chaperone (one teacher free per 10 students)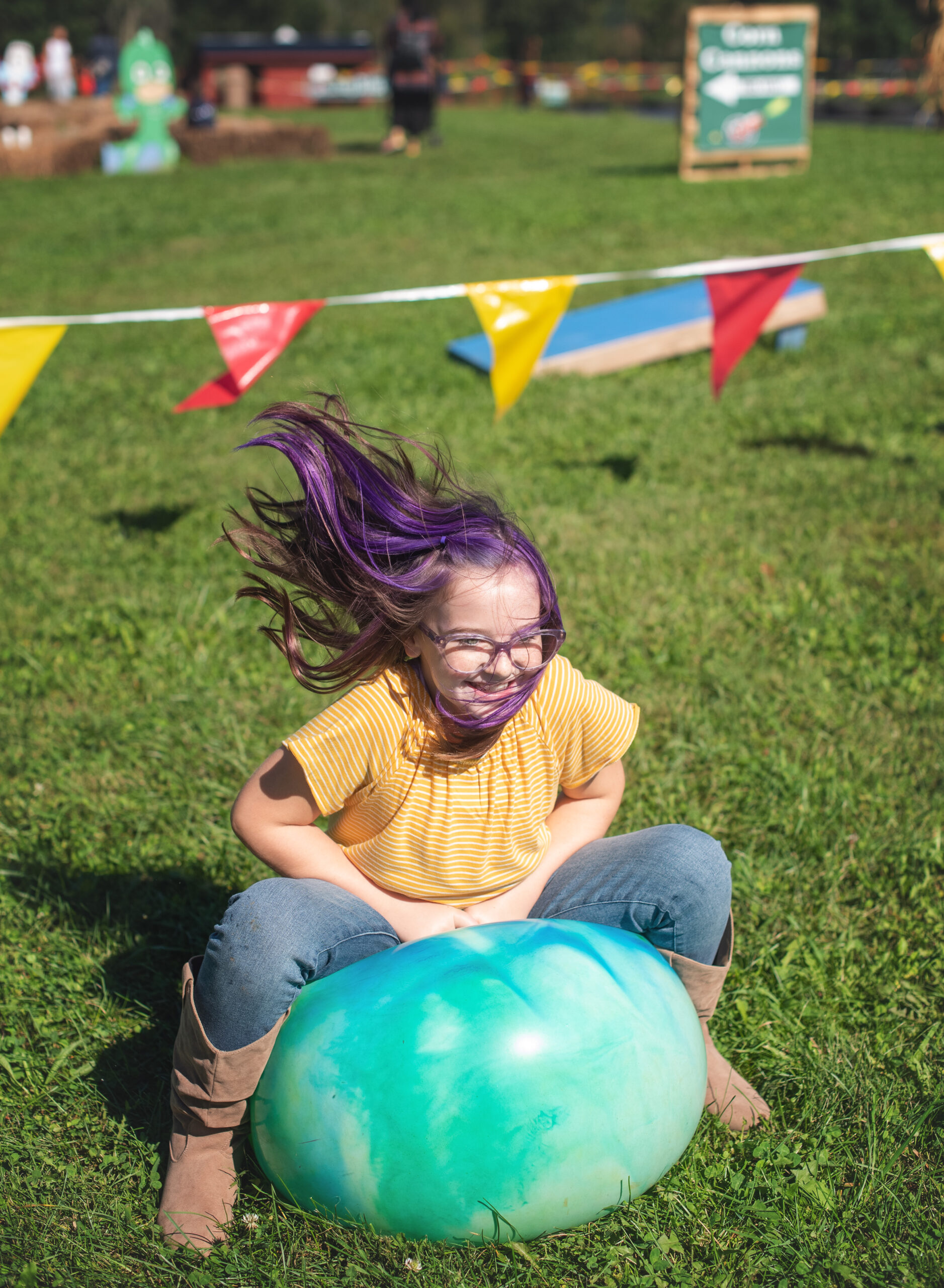 Activity Farm Tour
Your students will love this exciting package.  After they have enjoyed their Traditional tour, students will have a blast riding John Deere tricycles through our pedal course and will really enjoy trying to find their way out of our straw maze! (Approximate tour time: 1 hour 30 minutes)
Fee: $15 per student & chaperone (one teacher free per 10 students)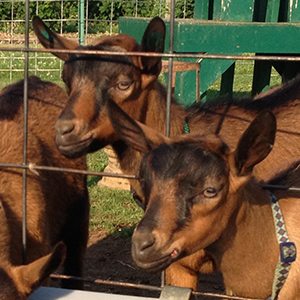 The Ultimate Farm Tour
Combine all our tours into one and the fun and excitement will never end! With the Ultimate Farm Tour, students will take part in all our farm activities … our Traditional Tour, Activity Tour and Spookley Tour!  (Approximate tour time: 2 hours)
Fee: $17 per student & chaperone (one teacher free per 10 students)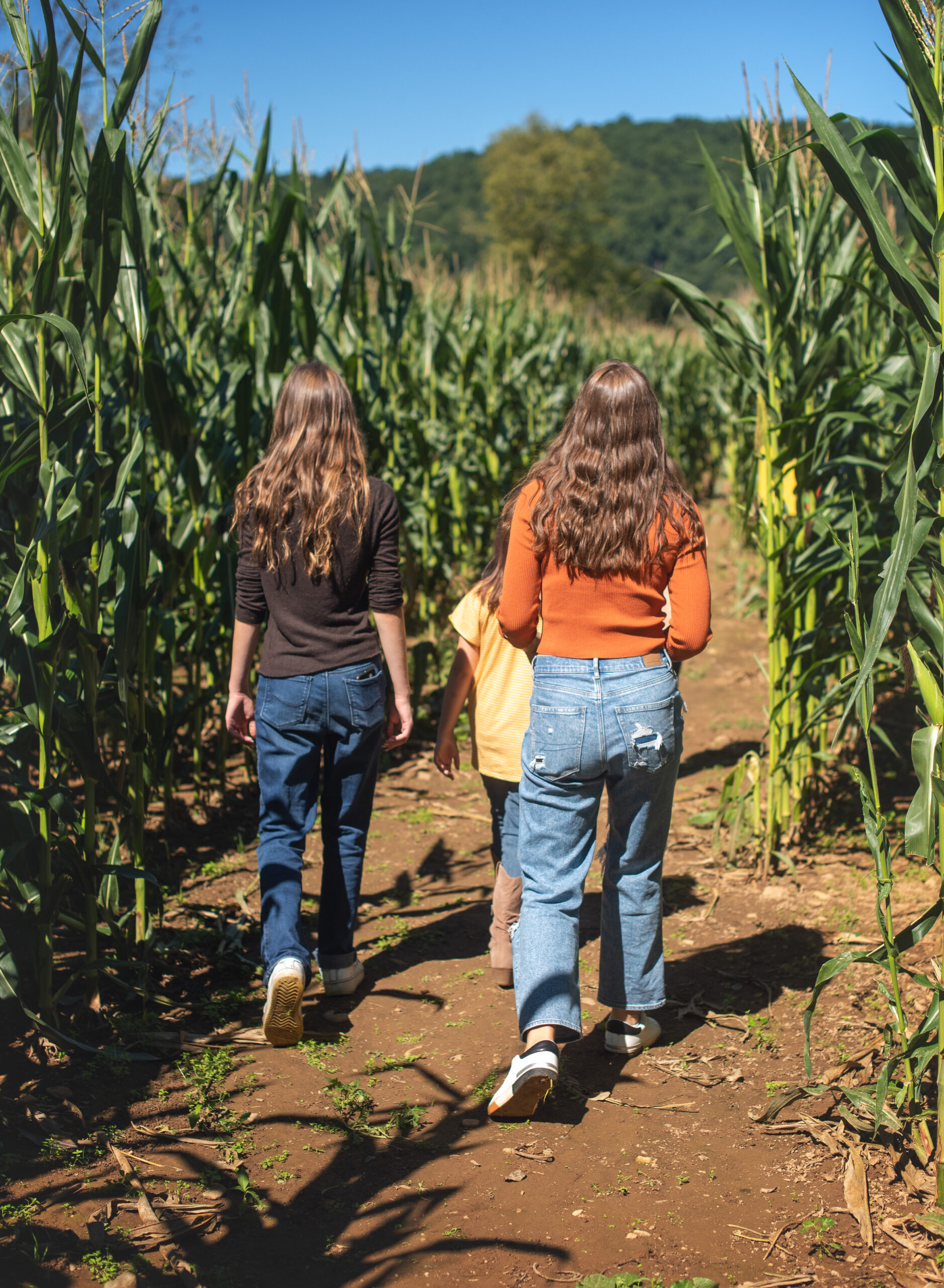 The Corn Maze Farm Tour
After taking part in our Traditional Tour, students will have fun finding their way through our ever popular Corn Maze.  The maze is interactive … there's no doubt you'll be lost, laughin' and lovin' it!! (Approximate tour time: 2 hours)
Fee: $15 per student & chaperone (one teacher free per 10 students)
Tour Add-On Packages
Want to extend the length of your stay?
Consider adding one of our farm animal education packages on to you tour. Students love learning in our outdoor classroom!
(**PLEASE NOTE** Some of these tour add-on packages are not available for trips scheduled at our Washington, NJ location.)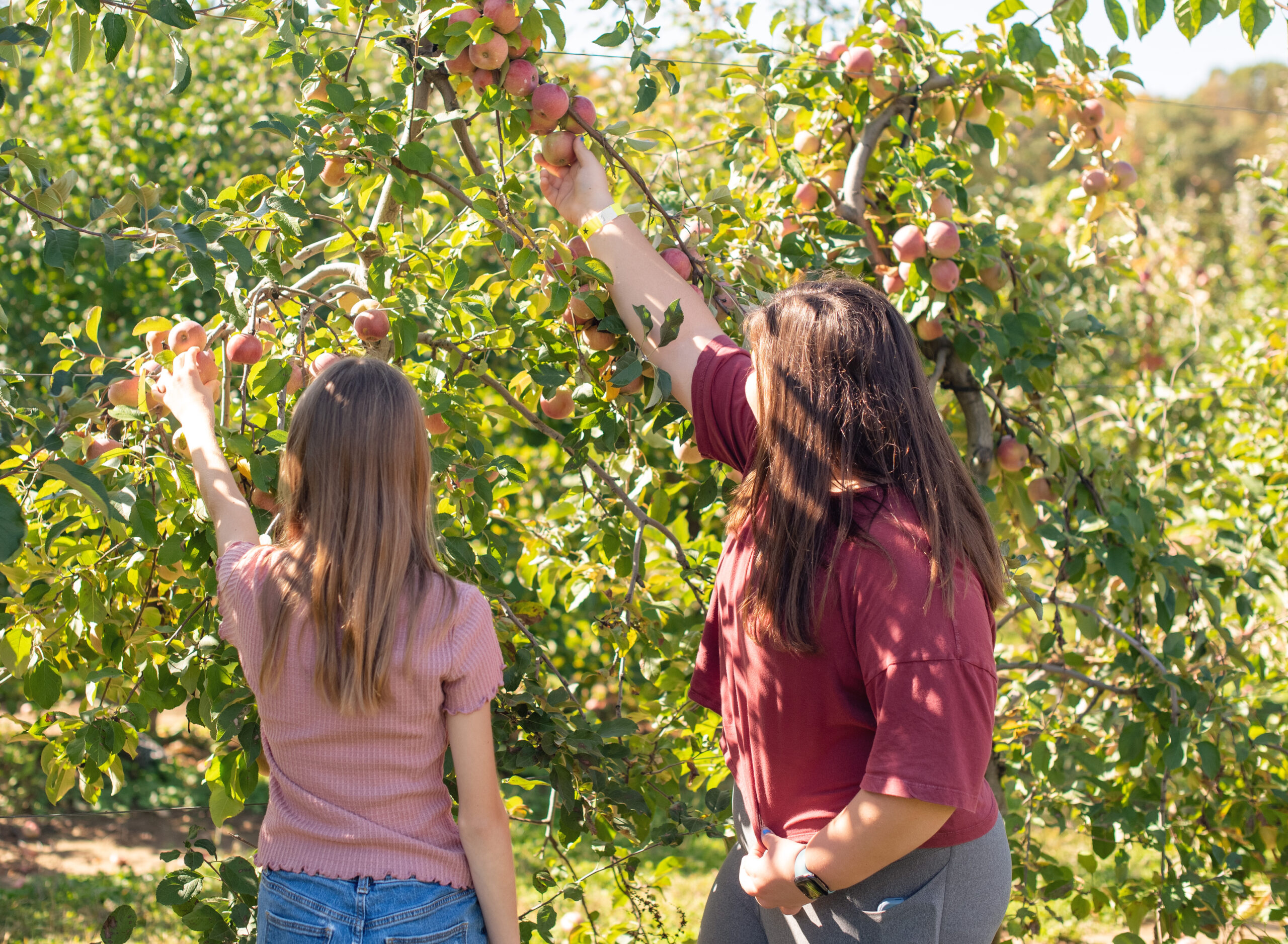 +The Apple Picking Package
This package must be added to one of our tours. Your students will learn about apples and see how they grow. They'll then enjoy picking Jersey Fresh apples, right in the orchard!   This package is only available in September & early October.  (Add approx. 20-30 minutes to your tour time for apple picking.)
Fee: $5 per person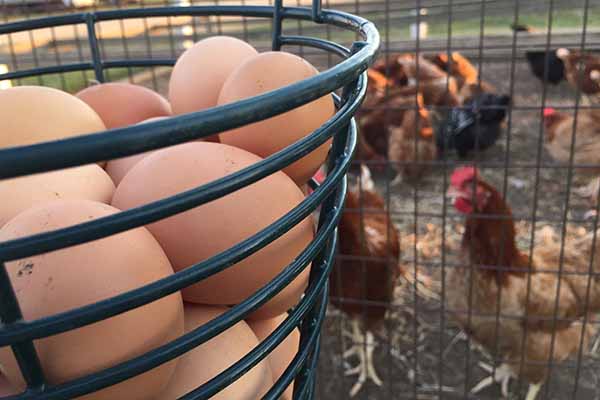 +The Barnyard Chicken Show Package
A must for all school groups!! This one-of-a-kind singing chicken show is guaranteed to become a favorite among our visitors! This package is not available alone, it must be added to one of our tours. Students will learn all about chickens and eggs through this fun, interactive sing-along program. (Add approx. 15 minutes to your tour time for the chicken show.)
Fee: $2 per person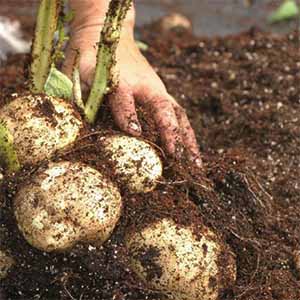 +The Potato Harvesting Package
This package must be added to one of our tours. After taking part in our traditional tour, students will learn how potatoes grow and enjoy hands-on potato harvesting right in the field! (Add approx. 20 minutes to your tour time for potato harvesting.)
Fee: $5 per person