Pick-Your-Own at Von Thun's
We strive to grow top quality fruits & vegetables for you to pick your own or purchase in the farm market. Weather conditions and customer demand will always determine our supply of available produce. We suggest you always call for current availability before heading out to the farm: (732-329-8656).
Everyone entering our picking fields over the age of 2 need to purchase a $3 picking pass from the farm market upon arrival as well as a picking container.
Good to know …
As long as the Governor's Executive Orders are in place, masks must be worn by all guests over the age of 2.
U-pick fields close a half hour before the farm market closes.
Check in at the farm market to purchase your Picking Pass, get directions to the field, and weigh your containers.
Only pick what we are currently offering for u-pick. Please don't wander around the farm.
You MUST pay for EVERYTHING you pick. Pick only what you plan to purchase.
No children in the picking fields without an adult.
ALL bags, containers, baby strollers, etc. are subject to search by our staff.
Be careful when walking in our fields, footing may be uneven. NO running.
For food safety reasons, please, NO dogs.
We are a working farm. Be aware of and keep away from trucks, tractors & all farm machinery, whether parked or in use.
VonThun Farms reserves the right to remove guests from our fields at any time.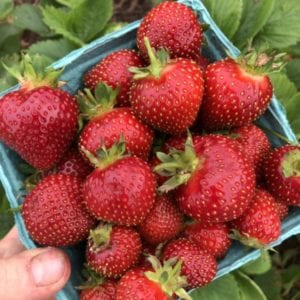 Strawberries – Mid-May thru early June
We grow a few varieties of strawberries and we promise they're all Jersey Fresh! Strawberry season will whip past you before you have the time to say Rutgers Scarlet (one of the varieties we grow) so make sure to visit the farm early in the season and get your berry fix.
Pint Price: TBD
Quart Price: TBD
Bucket Price: TBD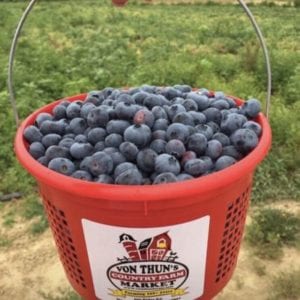 Blueberries – Mid-June thru early July 
See that bucket? It can take as little as 10 minutes to fill a whole bucket of blueberries on a good picking day at the farm! Our blueberries are melt-in-your-mouth sweet and go great in pies, crumbles, purees or even on their own straight out of the bucket (after paying, of course).
Pint Price: TBD
Quart Price: TBD
Bucket Price: TBD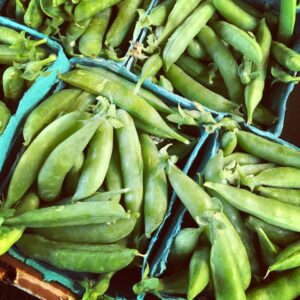 Snap Peas & Pod Peas – Mid-June thru early July 
Peas are one of those love it or hate it crops. But most of our customers love 'em! Snap peas can be cooked or eaten raw. Pod peas should be shelled before serving. But both are fun to pick and great to cook with!
Pint Price: TBD
Quart Price: TBD
Bucket Price: TBD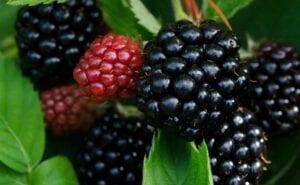 Blackberries – Late June thru early September
We grow a few varieties of blackberries that are ripe for picking all summer long!
Pint Price: TBD
Quart Price: TBD
Bucket Price: TBD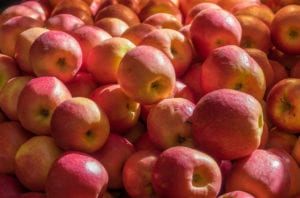 Apples – Mid-September thru October 
We have two apple orchards and grow 8* varieties of apples (LIST VARIETIES HERE). Each variety is available at different times of the season, so your best bet is to call our farm market before coming if you're looking for a specific flavor profile.
Half bushel bag: TBD
Bushel bag: TBD
Family bag: TBD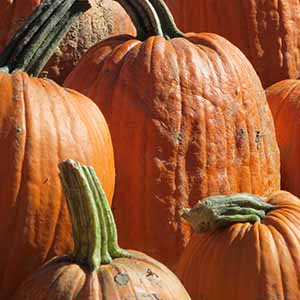 Pumpkins – Mid-September thru October 
We've got pretty pumpkins, lumpy pumpkins, oval pumpkins, round pumpkins…we've got 'em all. Gourds too! Pick them right out of the field or grab one from in front of our farm market. Since they are a fruit, make sure to keep them dry so they'll last the whole fall season!
Per pound: TBD
*$2 minimum on all pumpkin purchases