Know a horse-loving child that would enjoy making new two- and four-legged friends and hanging out in the barn? Beginner horseback riding lessons, summer horse camp, hands-on educational programs – we've got lots of opportunities for kids to make new friends, promote their love of animals, and increase their self esteem and sense of responsibility & perseverance.  Not sure if horses are for you? Let us know you're coming and join us for a PonyPals meeting. Or, we can meet you at the barn one day to introduce you to our ponies … they always love visitors. There's lots of benefits to becoming involved in equine activities!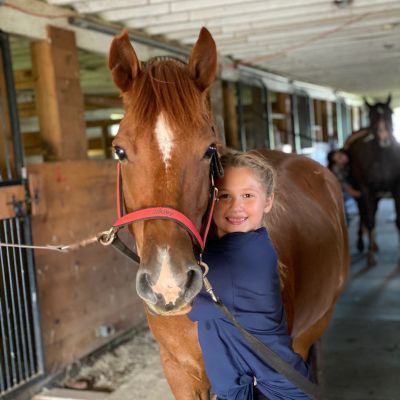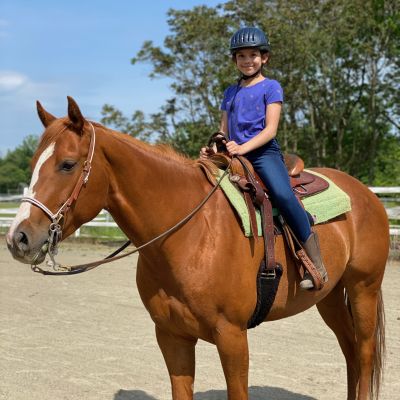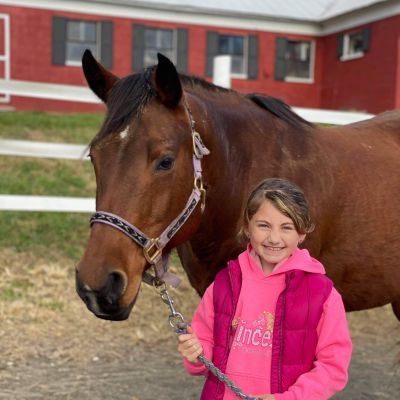 Our PonyPals Program …
Want to learn more about horses, their care, and handling?  PonyPals is a year-round program held at our barn in Washington, NJ for young horse lovers. You don't need to own a horse, or pony, to join!  
PonyPals is not all about ponies as the name suggests … PonyPals is our "club" for horse lovers and young equestrians that develops leadership, confidence, and a sense of community through a program that teaches the care and handling of both horses and ponies. PonyPals is a fun group for young horse lovers, allowing them to make friends while learning and growing their equine knowledge alongside others through hands-on learning.  Consider joining us – meetings are monthly. New members meet at the barn on the second Thursday of each month.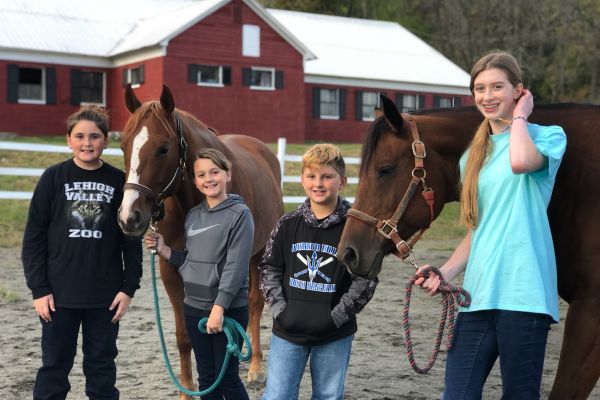 Barn Time …
Once they pass our equine safety program, PonyPals members and riding lesson students are welcome to join us for weekly Barn Time. Just what the name implies, Barn Time is time in the barn (or arena) grooming, handling, and/or working with the horses and ponies.
Kids love Barn Time, especially in winter when the weather often prevents consistent riding lessons and other barn activities.
Winter and spring Barn Time is held on Saturday mornings. Summer and fall Barn Time is held on Thursday evenings.
Horseback Riding Lessons …
Beginner horseback riding lessons are available for kids age 6 and up, as well as adults of all ages. Haven't ridden before? No problem … we specialize in individualized western beginner horseback riding lessons! Each lesson is customized to the riding level of each rider.
Although lessons can be scheduled weekly, spring through fall, winter lessons are subject to the weather and arena footing. Since our lesson schedule will vary from season to season, please contact us to schedule your first lesson.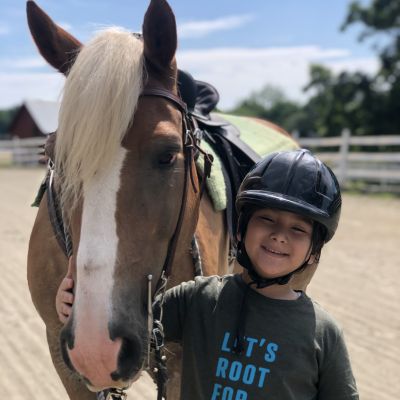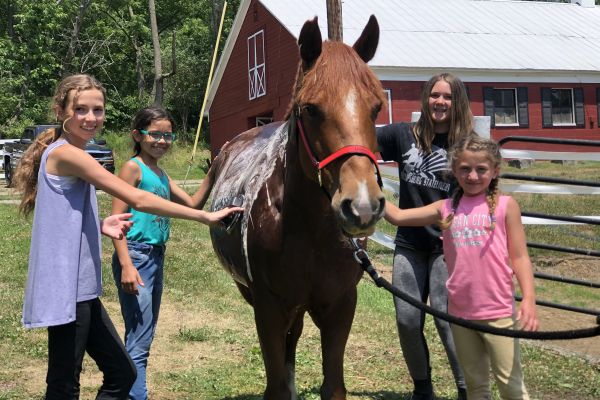 Summer Camp …
Join us at the farm for Horse Camp and we'll learn all about horses and explore the barn together … we offer three weeks of Horse Camp! Horse Camp kids will learn all about horse safety, care, handling, and how to ride. They'll give horses a bath, learn how to shave and clip a horse, learn to saddle up on their own, and develop personal relationships with their favorite horses in the barn!
Our Horse Camp is very hands-on and is limited to 8 riders, so be sure to sign up early for your week of choice!
Although  our PonyPals Program does not formally include horseback riding or mounted lessons, riding lessons are available at the farm at an additional cost. Our program was designed this way to keep membership costs reasonable for all, while offering additional riding activities for those who desire them.
Want more information? Give us a call 732.986.6816 or email us! Cindy@VonThunFarms.com