Want to learn more about horses, their care, and riding?  As a newly recognized Pony Club Riding Center in Washington (Warren Co.) NJ, we're offering Pony Club membership, which we've focused on the Western riding discipline. Although our year-round program offers National Pony Club curriculum, you don't need to own a horse, or pony, to join!  
Pony Club is not all about ponies as the name suggests! Pony Club is a nation-wide organization for horse lovers and young equestrians that develops leadership, confidence, and a sense of community through a program that teaches the care and handling of both horses and ponies. Pony Club is a fun group for young horse lovers, allowing them to make friends while learning and assessing their equine knowledge alongside others through badge and certificate programs. 
Our very own PonyPals Program was designed for horse lovers, ages 5 to 10. As a basic introductory program, PonyPals follows the same principals of national Pony Club, but at a much more basic beginner level, focusing on beginner knowledge, care and handling of both horses and ponies.
Know a horse-loving child that would enjoy Pony Club or PonyPals rather than playing sports this spring? Consider joining us – meetings will start in February. Not sure if one of these horse based program is for you? Let us know you're coming and we'd be happy to meet you at the barn one day to introduce you to our ponies … they always love visitors!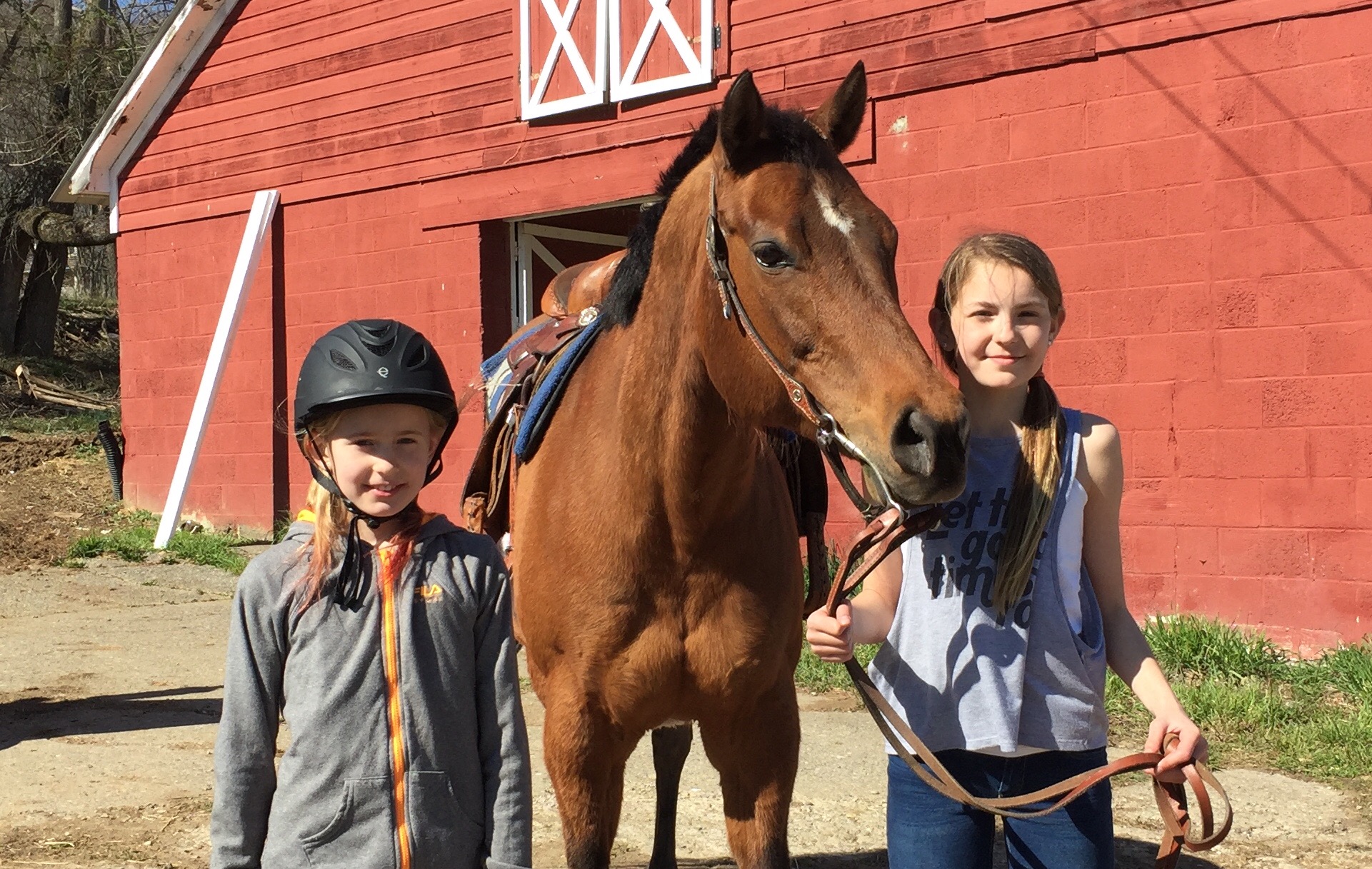 Although neither our Pony Club, nor Pony Pals Program formally include horseback riding or mounted lessons, riding lessons are available at the farm at an additional cost. Our programs were designed this way to keep membership costs reasonable for all, while offering additional riding activities for those who desire them.