We've got you covered this Thanksgiving – order your Jersey Fresh farm-raised turkey and Thanksgiving produce packs from us and pick them up on Tuesday, 11/23 in time for the holiday!
– Turkey order deadline is Friday, 11/12. Deposit needed now. Balance due at pick up.
– Deadline for produce & farm favorites is Wednesday, 11/17.
– Pick up is at the farm the Tuesday before Thanksgiving.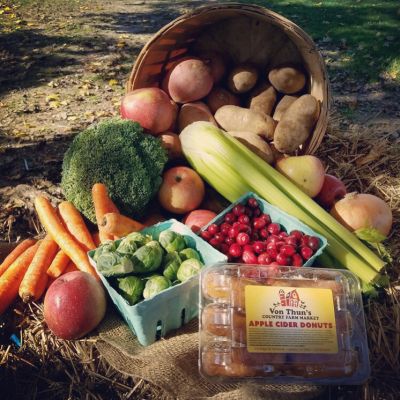 Thanksgiving Produce Packs …
We've got personal, small & large family packs to make all your Thanksgiving sides – broccoli, sweet potatoes, celery, apples, brussels sprouts, potatoes, onions, carrots, butternut squash & donuts! We've also got some great add-ons that will really impress your guests.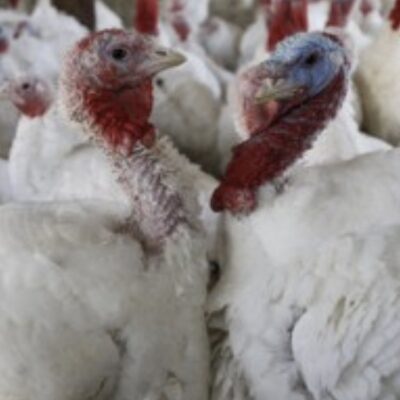 Local Jersey Fresh Turkeys …
Jersey Fresh Thanksgiving turkey … YUM! Hand raised at Ashley Farms in Flanders NJ, they're free of preservatives, hormones, & antibiotics. And they're delicious – once you have a Jersey Fresh turkey you'll never want anything else!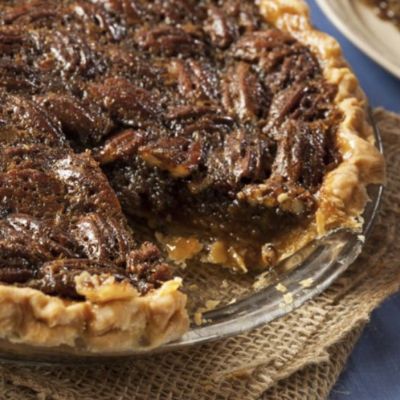 Homemade Apple Cider Donuts & Fresh Pies …
What would Thanksgiving be without our signature homemade apple cider donuts?! Be sure to get enough for breakfast AND dessert! Oh, and choose from apple, pumpkin, or pecan pie!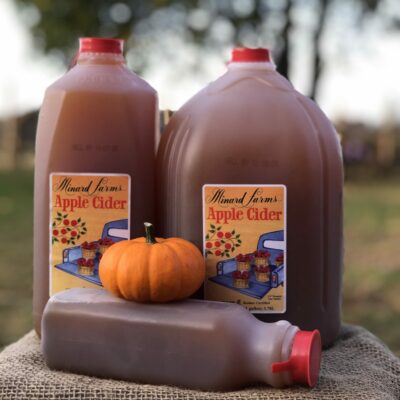 Fresh Cider & Old Fashioned Soda …
Cold, fresh apple cider is another Thanksgiving must! There's a limited amount of our blackberry cider available too. Oh, and for those non-cider loving folks, order a few bottles of our old fashioned root beer, orange, & blueberry birch soda!
Other Farm Favorites Too!
Oh, so many great things to choose from! Homemade kettle corn,  jams & jellies, salad dressings, bbq sauce, salsas, relishes … even our homemade apple cider donuts!