Although we're knee deep in snow, winter paperwork and general farm upkeep, we're more than ready for the promise of warmer weather and delicious, homegrown vegetables! It's with great anticipation and excitement that we offer our 2018 Weekly Veggie Basket & CSA Program at our South Brunswick and Washington locations.
We frequently hear about folks that make New Year resolutions to eat healthier and lose a little weight. Reality is, by the time the Jersey fresh season finally arrives, we've forgotten about those resolutions. We're too busy and life gets in the way … and once again, we don't eat healthier OR drop those pounds.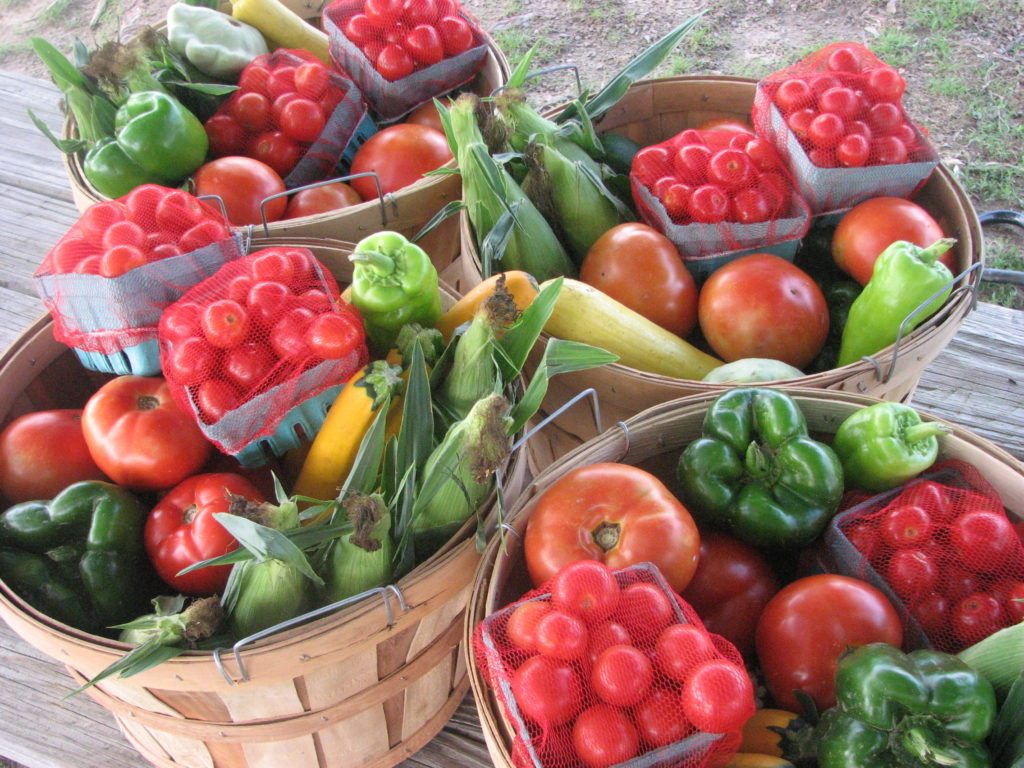 We welcome you to join us for the 2018 CSA (Community Supported Agriculture) season -registration is now available. Sign up NOW for  your Weekly Veggie Basket, Homegrown Angus Beef, Jersey Fresh Fruit, and/or Farm Fresh Eggs, and you'll be committed to eating healthy throughout the Jersey Fresh season!
Our CSA is made up of folks that pledge their support of the farm during our growing season by purchasing a crop share.  Shares are sold in advance of the growing season, allowing our farmers to invest in the year's seeds, fertilizers, and supplies.  Shareholders then receive a weekly share of our farm fresh veggies for 20 weeks (SB shares) or 14 weeks (Washington shares), during the height of the season (June-October).  Our beef, fruit, and egg shares are offered differently – details are on the sign up page.
You'll enjoy our CSA if you like the idea of getting to know your farmers, trying new and interesting foods, supporting local, participating in your local food economy, eating fresh, eating healthy, and receiving recipes and cooking tips.
Got questions? Check out the details … for your convenience, we currently have CSA pick up at the farms in Washington Twp (Warren Co.) , at Gibsons Gym, & in Phillipsburg.  In South Brunswick (Middlesex Co), you can pick up at the farm, or in Milltown, Highland Park, East Brunswick, North Brunswick, or at Rutgers University (Student Center on George Street). We also deliver to a few corporate host sites.
Community is the key to success in small business, and a small farm is no different.  We all rely on each other for support, whether it be monetarily, spreading word of mouth, sharing our news, or just telling each other we are appreciated.  So with that, we appreciate you reading our blog, sharing our Facebook posts, and telling your friends about our family farm.  We couldn't do it without you!