Happy Valentines Day! If you LOVE the thought of eating fresh, eating healthy, & eating local, you're going to LOVE our CSA Program! We're more than ready for the promise of warmer weather and delicious, homegrown vegetables, and most likely you are too. It's with great anticipation and excitement that we offer our 2018 Weekly Veggie Basket & CSA Program
AND, because we LOVE our dedicated customers, we have a special Coupon Code that will allow you to sign up now at our lowest price of the year … our Tier 1 pricing.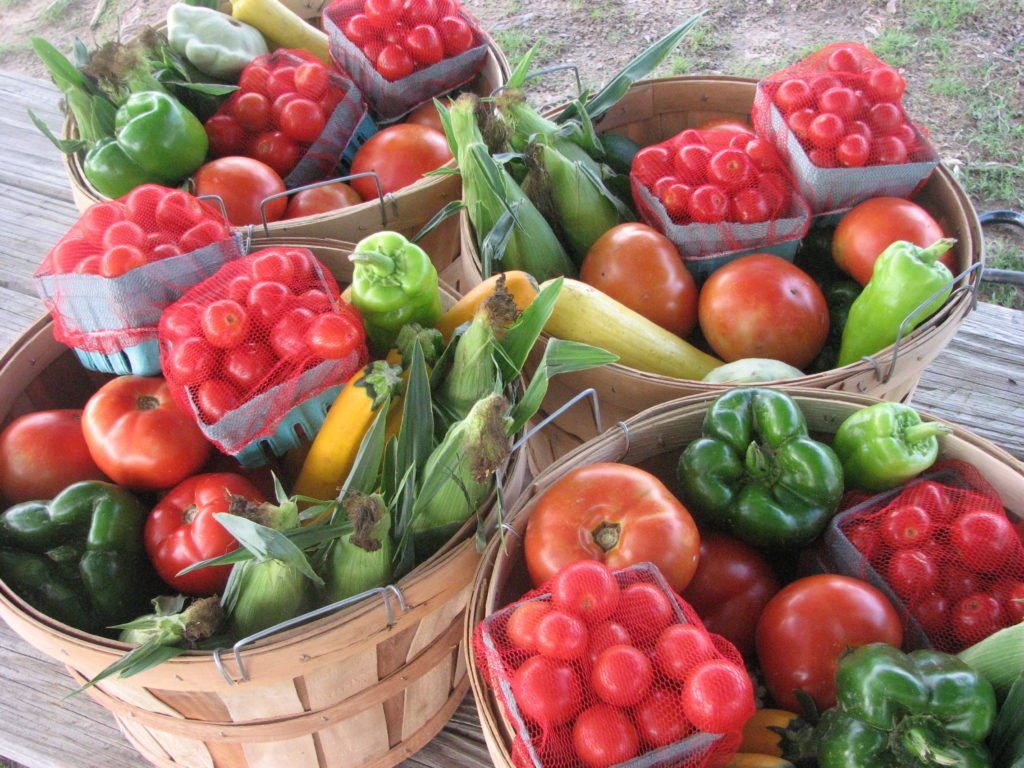 We welcome you to join us for the 2018 CSA (Community Supported Agriculture) season –
Use Coupon Code 'LOVE18' and Sign up NOW for  your Weekly Veggie Basket, Homegrown Angus Beef, Jersey Fresh Fruit, and/or Farm Fresh Eggs, and you'll be committed to eating fresh, eating healthy, & eating local throughout the Jersey Fresh season! (Our $20 saving coupon code is valid through February 16th only)
Got questions? Check out the details. For your convenience, we currently have CSA pick up at the farms in Washington Twp (Warren Co.) and South Brunswick (Middlesex Co), as well as in Milltown, Highland Park, East Brunswick, North Brunswick, and Rutgers University (Student Center on George Street). We also deliver to a few corporate host sites.