Our Sunflower Trail is the perfect backdrop for your next engagement shoot, family photo session, or just-because photo shoot!
Since our Trail is very busy during regular business hours and we need to accommodate for social distancing in the field, we have established exclusive hours just for photography sessions. During July and August, we will be allowing photographers to use the Sunflower Trail on Thursdays from 5 p.m. – sunset.
Any photographers utilizing the Sunflower Trail for their professional photography sessions during regular business hours will be asked to leave without a refund. Unfortunately the trails just aren't wide enough to allow for both professional photo shoots and the proper social distancing for general public. 
Personal Photography for our Visitors …
The sunflower trail is a special place & we thoroughly encourage our visitors to make memories & take photos! Bring your camera and  click away at the flowers and our many photo ops … just be sure to practice proper social distancing & be courteous of others. And please, no tripods as they tend to block the pathways while in use.
How to Reserve Your Dates
A limited number of photographers will be allowed in the field for photo sessions each evening. To reserve your dates please email emma@vonthunfarms.com with the dates you're interested in booking. Your dates are not confirmed until your deposit ($100) has been received. 
Your remaining balance will be due in the farm market the date of your first session. Please keep in mind we are requiring at least 72 hours notice for reservations so we have adequate staff available for that evening.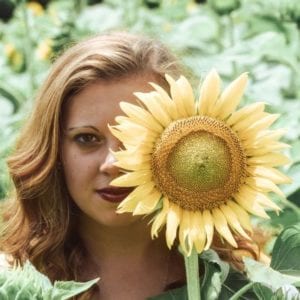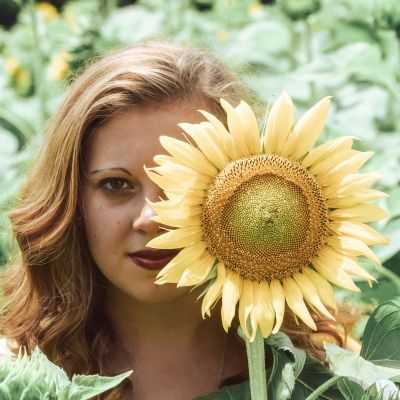 Available Dates: 
Thursday, July 9/16/23/30 (SOLD OUT)
Thursday, August 6/13/20/27 (SOLD OUT)
Thursday, September 3
Pricing: 
Daily – $125
Monthly – $400
Season – $750
Pricing Includes…
Your admission to the Sunflower Trail from 5 p.m. – sunset (your clients will still have to pay $7.99 per person to enter the Trail)
Access to assorted props in the field, available on a first-come-first-serve basis (Signature red truck, butterfly wings, orange Chevrolet bench)
Policies & Procedures
Photographers are able to arrive up to 30 minutes ahead of time to check-in, scope out the field and assess lighting
Photographers will be given a badge when they check-in that must be returned at the conclusion of their session(s)
Photographers must greet their clients at the farm market and guide them to their photo spots on the trail…our staff will be unable to leave the farm market and won't be able to assist them in finding you in our large field
Depending on how many photographers are booked for a night, we may assign you a spot in the field (but we promise the sunflowers are stunning throughout the field)
Please be courteous of other photographers on the Trail and please keep at least 3-5 rows between you and another group at all times
Please don't hoard props that come with the Trail