Welcome!
Shop our farm markets or join our CSA to enjoy our delicious homegrown produce and grassfed beef. Come back with the family for u-pick berries and to see the farm animals. Join us for field trips and lots of fall fun.  VonThun's now has two farm locations … be sure to check each for their unique farm offerings!
Today at the farms
Both farm locations are currently closed.
We are now accepting Spring School Tour reservations and CSA & Veggie Basket applications.
Our homegrown Angus beef is available. Please check our calendar for upcoming beef pick up days.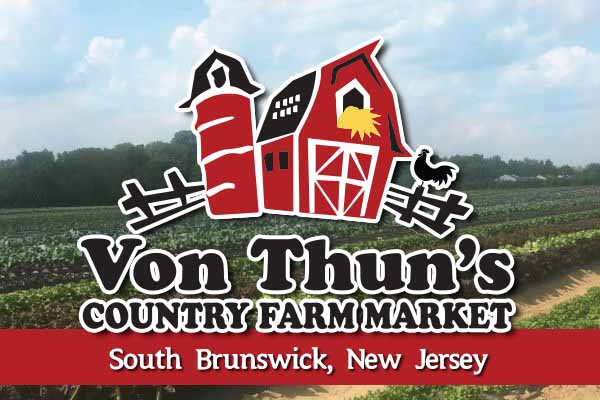 Greenhouses open May 1 and the farm market opens in June! We offer field trips, a CSA Program, homegrown produce, and u-pick strawberries, blueberries, and blackberries. And fall? That's filled with tons of apples, pumpkins, and family fun! Go to our South Brunswick NJ location.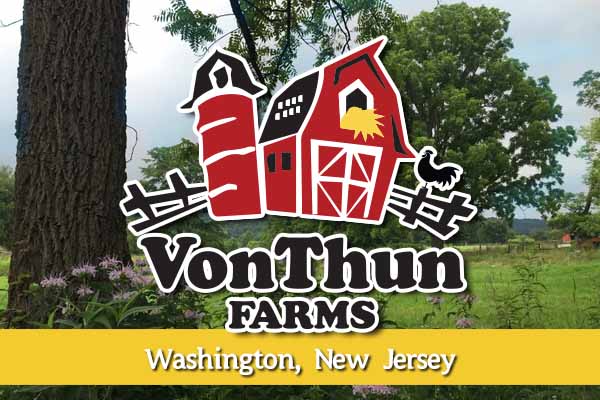 The farm market opens in mid-May. Spring field trips, our CSA Program, and u-pick strawberries, raspberries and blackberries highlight the season. Get the details of our riding lessons, Pony Club and PonyPals programs, and summer camp!  Go to our Washington NJ location.
Where's the Beef?
From our pastures to your plate, it's easy to see that our all natural pasture raised Angus beef is healthy and nutritious. Our beef cuts are available a la carte as well as in 5, 10, and 20 pound beef CSA shares. Please visit our calendar and check our beef availability for our upcoming beef pick up days. Buy online now …
See What's Happening at the Farm … 
We're Growing!
FINALLY! Spring is here & the farmers have started working the fields in preparation of our growing season. After such a
Read more.
Hopes & Promises
We're growing! Although Spring is finally here according to the calendar, you'd never know it. But it's spring at the
Read more.
CSA Love
Happy Valentines Day! If you LOVE the thought of eating fresh, eating healthy, & eating local, you're going to LOVE
Read more.