Beginning gardening workshops to help get your garden on …
Gardening? Yup … It's cheaper than therapy, and you get tomatoes.
Gardening? Uh huh! It's a place to find yourself when you need to lose yourself.
Gardening? Absulutely, because in spring, at the end of the day you should smell like dirt.
Gardening? The recipe is one part soil, two parts water, & three parts wishful thinking!
Let us help you learn!
Although gardening can be as simple or as complex as you make it, truth is, gardening can be overwhelming for the beginner. Join us for our beginner gardening workshops and see how easy gardening & growing can really be! Our goal is to help you garden & grow with confidence and success!
3 weeks, 3 FUN beginner gardening workshops …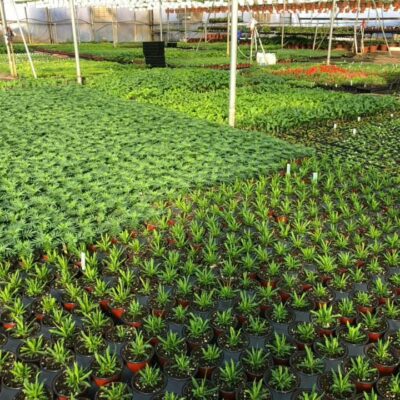 SATURDAY, MAY 6 | 10:00 a.m. – 11:30 a.m.
Join us as we learn how to prepare your garden & start planting. topics will include understanding soils, soil fertility & amendments, bed preparation, direct seeding, transplanting, and watering. We'll also explore best practices for maintaining a healthy garden once it is growing, talk about crop rotations, succession planting, weeding, and will look at some of the tools you can use to make gardening tasks more efficient. This introductory class is a great place to start if you are new to gardening or need to develop a little greener thumb. This is the most popular of our beginning gardening workshops!
Participants will receive our Gardening School Handbook, three 4-packs of cole crop transplants, and a $10 Von Thun's greenhouse gift certificate that can be used to purchase additional transplants.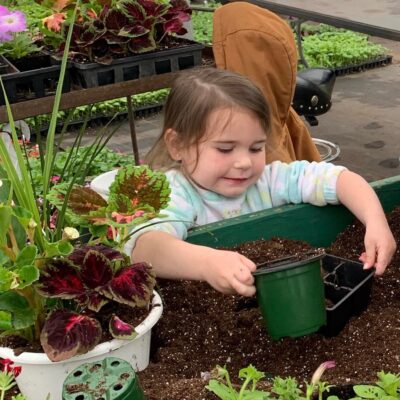 SATURDAY, MAY 13 | 10:00 a.m. – 11:30 a.m.
Kids of all ages are welcome to join us for this hands-on workshop to design & create their own beautiful springtime flowering planter! If you're planning to make a colorful planter to use as a special Mother's Day gift be sure to stay a little longer & make a Mother's Day card too!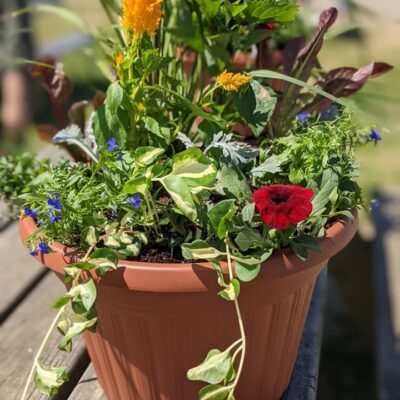 SATURDAY, MAY 20 | 10:00 a.m. – 11:30 a.m.
Envious of those pretty porch planters you saw so frequently last summer? Join us to make your own! We'll supply the pot, soil, and plants. You do the rest! Be sure to come with a perceived design and color scheme in mind, as you'll have lots of flower colors, textures, & varieties to choose from!