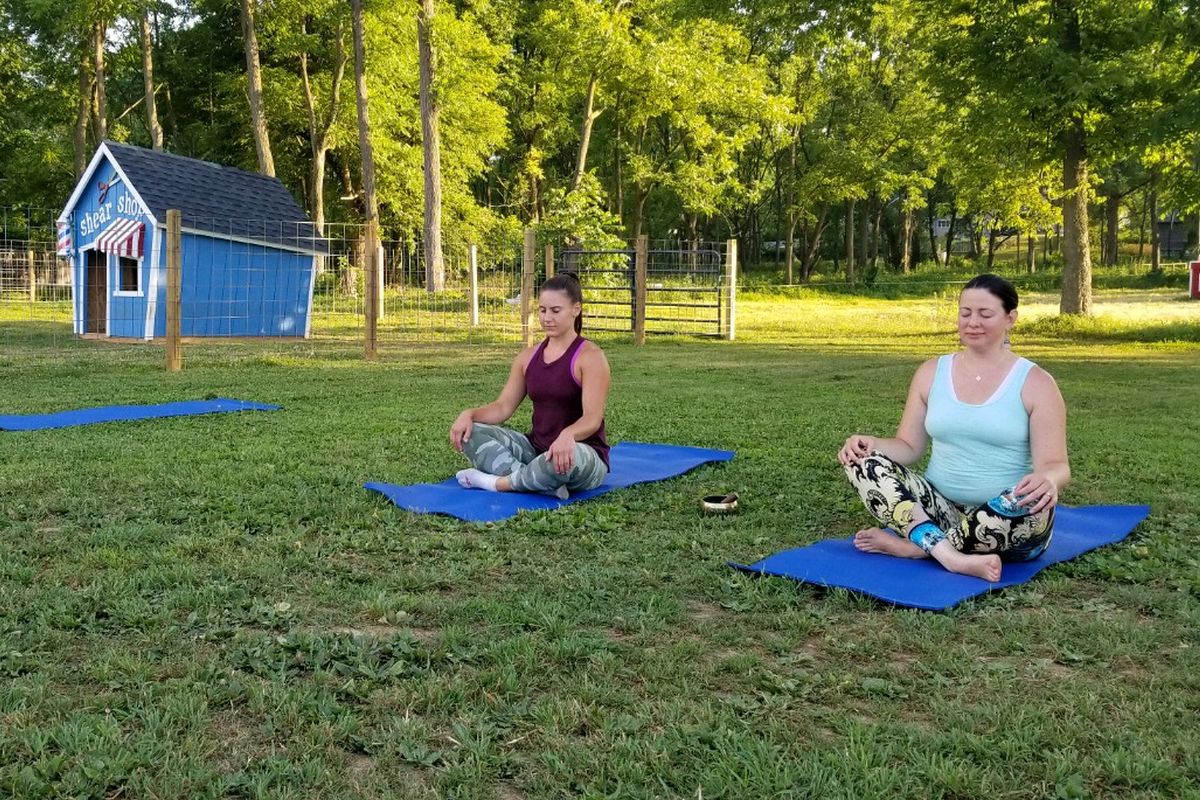 Enjoy a relaxing outdoor YOGA session among the beauty of our Warren County farm!
"Get lost in nature and there you will find yourself"
Join us on the farm for a fun, creative, hour long outdoor yoga session.
Thursday night & Saturday morning classes are available
FARM YOGA IS AVAILABLE AT OUR WASHINGTON, NJ LOCATION ONLY.
Join us for our first ever 'Yoga on the Farm'!  VonThun Farms & M-Power Yoga have teamed up to bring you the serenity of a peaceful yet powerful outdoor yoga practice surrounded by our inquisitive barnyard animals & the gorgeous views of mountains and  lush, growing farm fields.
Farm Yoga has many benefits and ways to nurture us with mindful movements, deep breathing and the experience of the present moment. You'll be invited to nourish your spirit, relax your mind and support your body as we practice Fun Flow style classes for all levels and ages.  Although registration is suggested,< www.m-poweryoga.com/farmyoga > it is not required.
Additional Information:
WHEN: Sessions are offered sporadically throughout the summer on alternating Thursday nights & Saturday mornings.   See schedule below.
WHERE: Class meets at VonThun's Farm Market, 438 Route 57 West, Washington, NJ (between Tractor Supply & Warren Co. College) and will move to our fitness area behind the market
CLASS TYPE: Yoga
AUDIENCE: Health & fitness enthusiasts
THINGS TO BRING: Water bottle, towel or mat
COST: $15 per class. Participants will receive a 10% off farm market homegrown produce voucher at each session.
INSTRUCTOR: Mary from M-Power Yoga
FOR MORE INFORMATION: Email Cindy@VonThunFarms.com
YOGA SCHEDULE:
Thursday, July 12 (7:15pm -8:15pm)
Saturday, July 21 (morning 9am-10am)
Saturday, July 28 (morning 9am-10am)
Thursday, August 9 (7:15pm -8:15pm)