Join us (at our South Brunswick location) to celebrate everyone's favorite red fruit … the STRAWBERRY! Strawberry Festival Weekend is filled with our activities and attractions, vendors, food, and lots of family fun. Bring your own picking container or use one of ours. Nothing says the beginning of summer like sweet, fresh picked Jersey strawberries … Come early and enjoy the fun!
PLEASE NOTE:
We are excited to have our activity area open for our Strawberry Festival this weekend. Due to the weather (abundant rain & lack of sunshine), picking is currently light. If you are planning a day out to pick lots of berries, please consider visiting our Washington location (picking is plentiful!) or visiting next weekend when more berries have ripened. If you were planning to visit to pick a few berries for the experience and have a fun-filled day, come on out … we're looking forward to your visit!!
Please Note …
Hours: 10am-5pm
Additional fee required activities:  Pony rides, face painting
Join Us!
Pick strawberries, have FUN in our activity area, or do BOTH! Our one price admission lets you to stay longer, play harder, spend less & make more memories together as a family! As always, Festival admission includes unlimited access to our attractions & activities – visit them throughout the day as many times as you wish.
Choose the Strawberry Festival admission option best for you …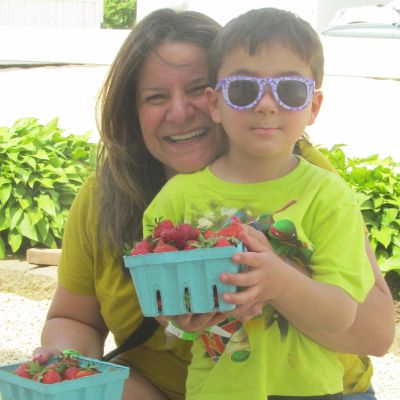 $12.99 per person (+ tax)…includes admission to the Festival activity area, admission to the pick-your-own strawberry fields, AND a credit for a FREE pound of u-pick strawberries. Children under 36″ are admitted free.
Festival Activities, No Picking
$9.99 per person (+ tax) This admission provides access to our Festival Activity Area and our numerous activities, including hayrides. This does NOT include admission to the pick-your-own strawberry fields.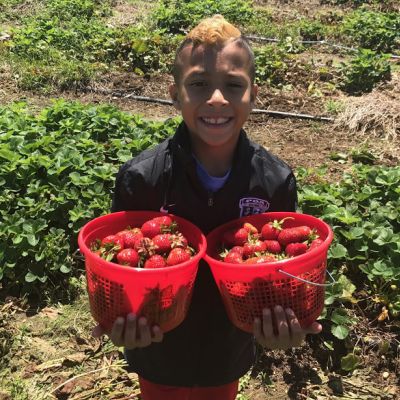 Picking Only, No Festival
A $5 Picking Pass (per person) is needed for admission into the strawberry fields. Each pass includes a $5 credit for purchasing u-pick strawberries. Festival admission is NOT included.