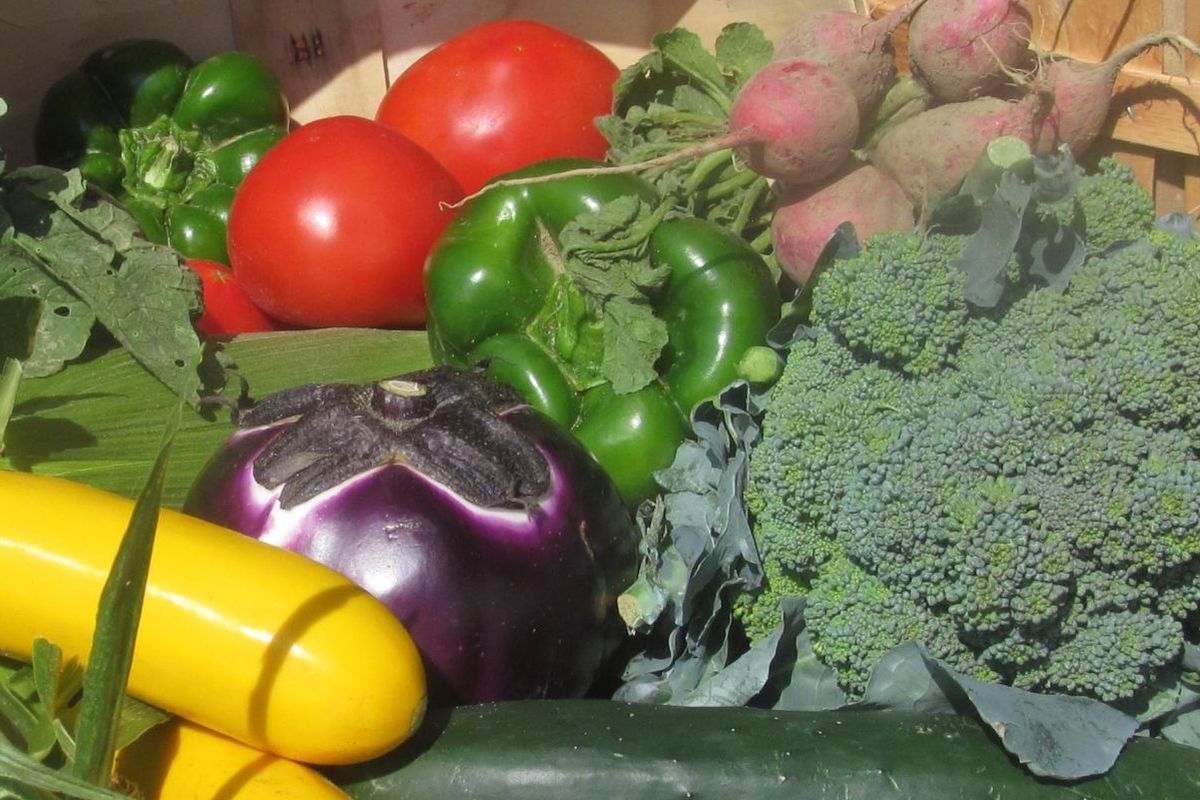 We've got some special deals just for you … $AVE at both farm locations!!
Offers are valid through Tuesday, November 27, 2018
Take advantage of all three of our special deals … they're available at both our South Brunswick & Washington, NJ farm locations.
They're great gift ideas for those hard-to-buy-for folks on your holiday list
AND they're super money saving opportunities for you as well!
DEAL #1 …
Weekly Veggie Basket Membership: Join NOW with a $100 deposit & pay in full by December 31 to receive FREE VonThun Farms Season Passes OR a $25 VonThun Farms gift card!*   
Membership in our CSA program promises you'll be eating fresh, eating healthy, & eating local for weeks in 2019.
Pick up your share at the farm or have it delivered to one of our host sites!
CSA Shares make a great holiday gift … a gift of healthy eating that will last for months!
Full, half, & personal Weekly Veggie Basket shares available starting at just $245 per season!
Program starts in Spring 2019.
*PERSONAL shares receive 1 pass, HALF & FULL shares receive 2
DEAL #2 …
Half Price Season Passes (they make great stocking stuffers!) 
Buy your
passes 
NOW and be ready for our 2019 events at both VonThun Farm locations!
Season Passes regularly retail for $29.99 + tax
TODAY'S PRICE: 50% OFF!
 Our VonThun Farms Season Passes are valid for our farm event admission days including:
U-Pick Strawberry Festival & Fun Days
U-Pick Berry Festival & Fun Days
The Sunflower Trail
Fall Harvest, Festival, & Fun Days
Columbus Day
Moonlight Corn Maze
*Activities vary & may be different at each farm location. Passes are registered to individuals & are not transferable
DEAL #3 …
FREE hamburgers or hotdogs with the purchase of any BeefBox.
From our pasture to your plate … eating fresh, healthy, & local has never tasted so good!
15 Pound BeefBox: $176
Why eat local beef?
Get to know your farmer & know your food
Cut down on the distance it takes for your food to get to you, which makes it FRESHER!
Because it's fresher, there's more nutrients & less spoilage
Local beef has a far superior taste than supermarket beef
Our beef is much healthier for you… it's all natural with no hormones or antibiotics
Need more information or have questions? Give us a call (732.986.6816) or email us (Cindy@VonThunFarms.com)