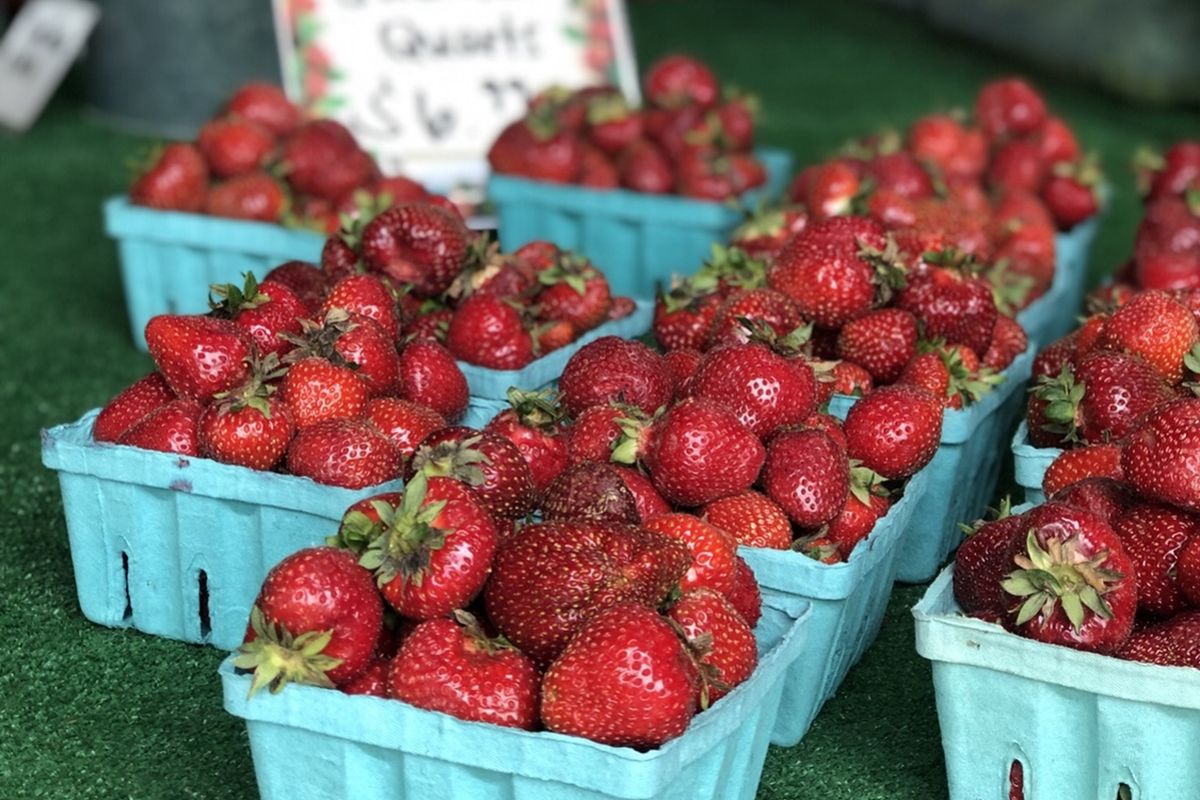 Nothing says summer like fresh picked Jersey strawberries! There's no arguing that local Jersey strawberries are better than store bought, but truth be told, strawberries picked on a sunny day are even BETTER yet! Sunshine activates the sugars in a fruit, making them sweeter when picked. And if you're able to visit for picking early in the season, be sure to. The first strawberries of the season tend to be the biggest, and the sweetest! If you're not one for picking your own berries, no worries. Our farm markets are always stocked with quarts of pre-picked strawberries.
Although u-pick strawberry season is now in full swing at both our South Brunswick and Washington locations, they won't be for long. Jersey strawberry season tends to be just a few weeks. The growing season begins a little earlier in South Brunswick, where our picking is first to start. We have some early strawberry varieties planted in black plastic there, which helps to warm the soil, promoting an earlier start to the harvest. Our Washington growing season tends to be a bit later, delaying the start and ultimately finish of the u-pick strawberry season. SO … you can pick your early season berries in South Brunswick, mid season berries at both locations, and late season berries in Washington. That kind of makes for a best-of-both-berry worlds! Always call or check our Facebook/Instagram pages for current strawberry updates.
Scheduled into our strawberry season are both Strawberry FunDays and a Strawberry Festival. There's only slight differences between the two, so be sure to choose a day to visit with the family. There's lots of berries to pick, fun to be had, and memories to be made!
And don't forget – when strawberry season is over, new seasons begin!  Available for u-pick in South Brunswick will be blueberries, followed by blackberries. Available for u-pick in Washington will be raspberries, blackberries, and sunflowers from our awesome Sunflower Trail. Strawberry season may be short, but our farm fun has just started!!